Nas tragédias clássicas, a existência do herói é forjada pela sua morte. E o trabalho de Eric Lacombe parece mostrar a mesma coisa. Nas ilustrações e pinturas desse artista francês você consegue enxergar uma ansiedade pela morte que carrega um certo ar de heroísmo. Ar esse que mostra um certo olhar em direção ao seu próprio fim. Como se o artista estivesse mostrando apenas o que ele sabe que vai acontecer em breve.
É isso que eu vejo no trabalho do fenomenal Eric Lacombe, artista, designer gráfico e pintor auto-didata cujo trabalho é voltado para a melancolia e a negatividade. Nascido em Lyon, na França, em 1968, suas pinturas e ilustrações são quase sempre acompanhadas de uma sensação de medo, ansiedade e tristeza e ele faz isso com louvor. De certa forma, creio que suas ilustrações são pensadas como uma forma de investigar a mente humana e tudo que ela pode imaginar quando se trata do que ela considera seu próprio fim. Afinal, Eric Lacombe usa de suas pinceladas expressionistas para sobrepor elementos figurativos e depois, os desconstruir.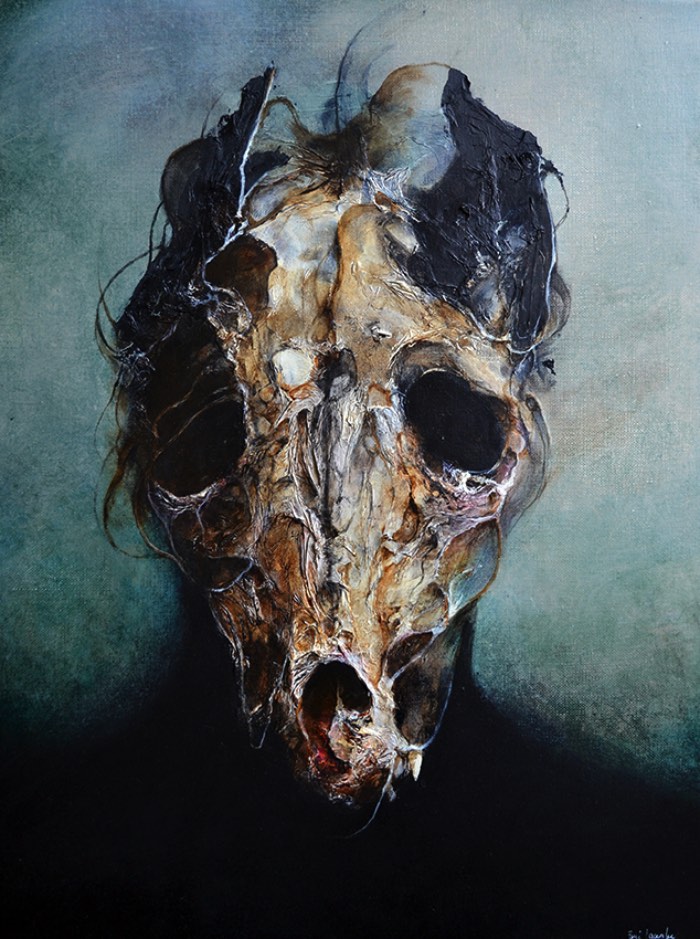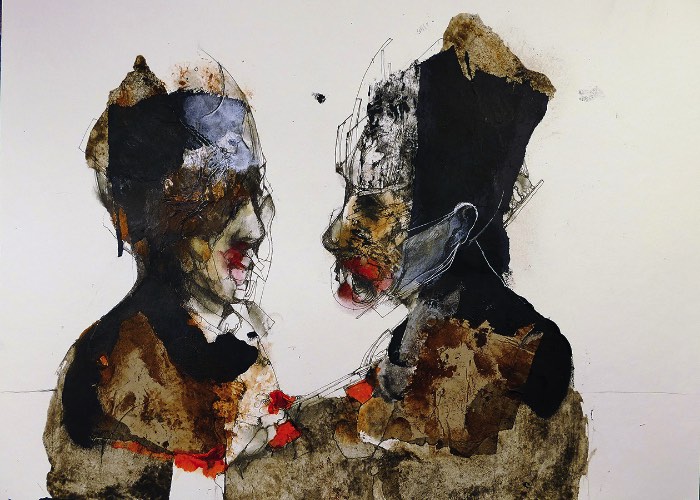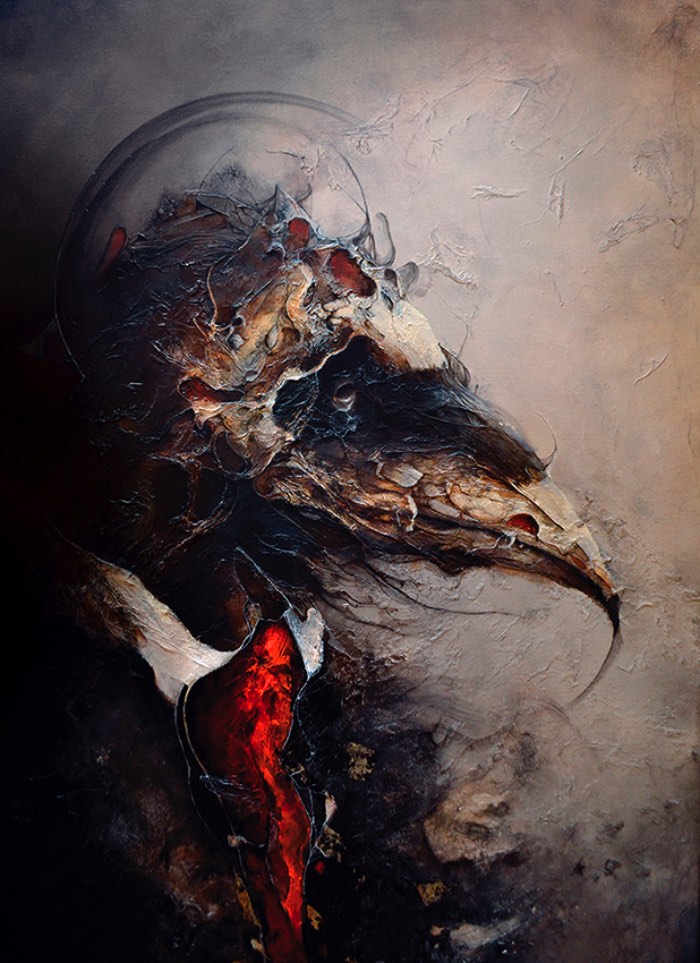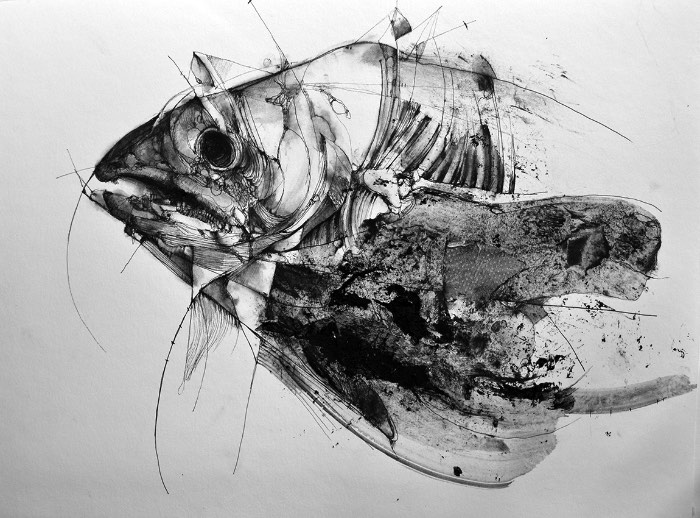 Eric Lacombe (born 1968 in Lyon, France) is a graphic designer, digital artist and self-taught painter whose work is focused on melancholy intended as a negative and yet unavoidable feeling that is often accompanied by fear, anxiety and sadness. Eric's work has been conceived to investigate the most recondite corners of the human mind, populated by depictions and transfigurations of the human body in the context of a plain, unadorned metaphysical scenery. Eric's works are characterized by a well-thought-out juxtaposition of figurative elements and expressionistic brushstrokes.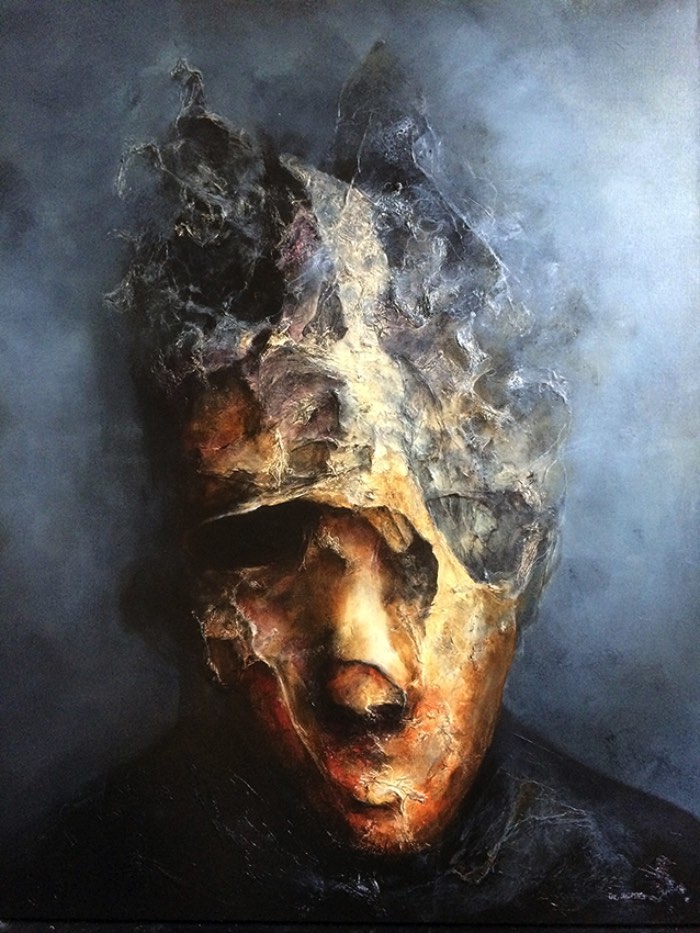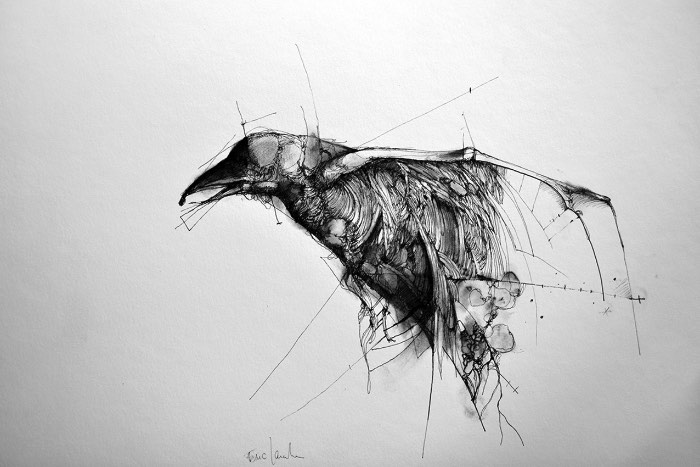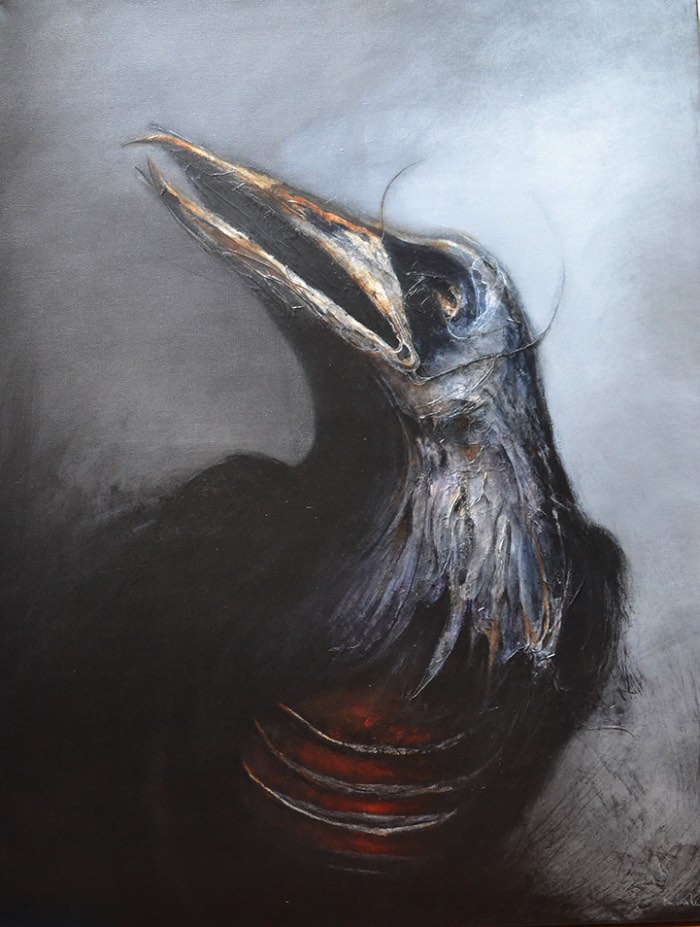 Lacombe meticulously deconstructs the subjects of his compositions to highlight their three-dimensional qualities and invite the viewers to come up with their own interpretation of the work. He uses acrylics, paper, oil, pens, paper mixed up with glue and acrylic, and various other techniques and materials. Eric's paintings can be found in many private collections, and have been included in many group and solo exhibitions. He currently lives and works in Lyon, France.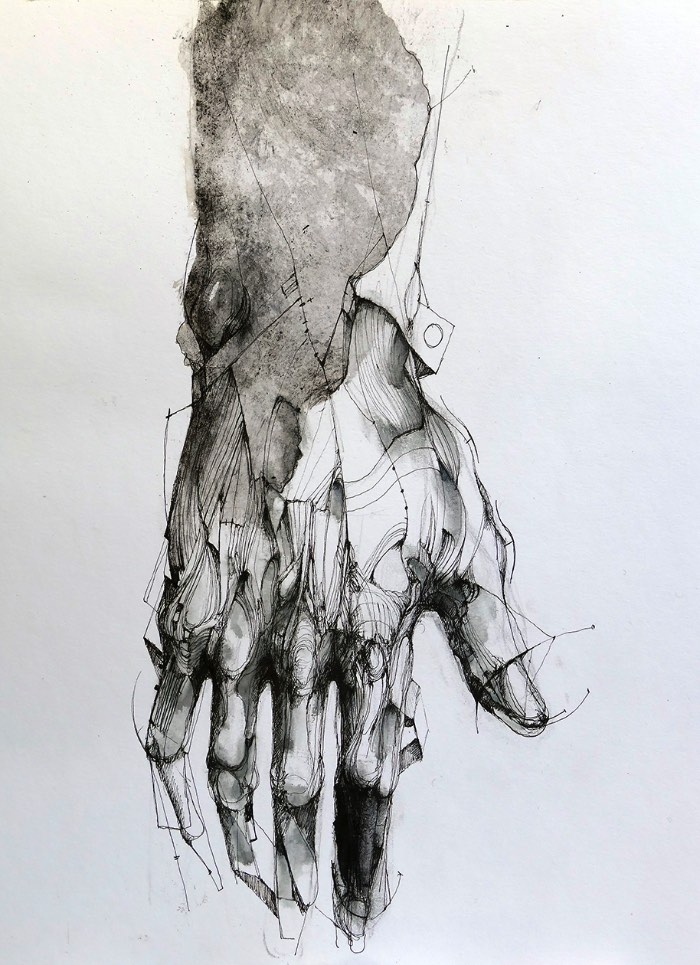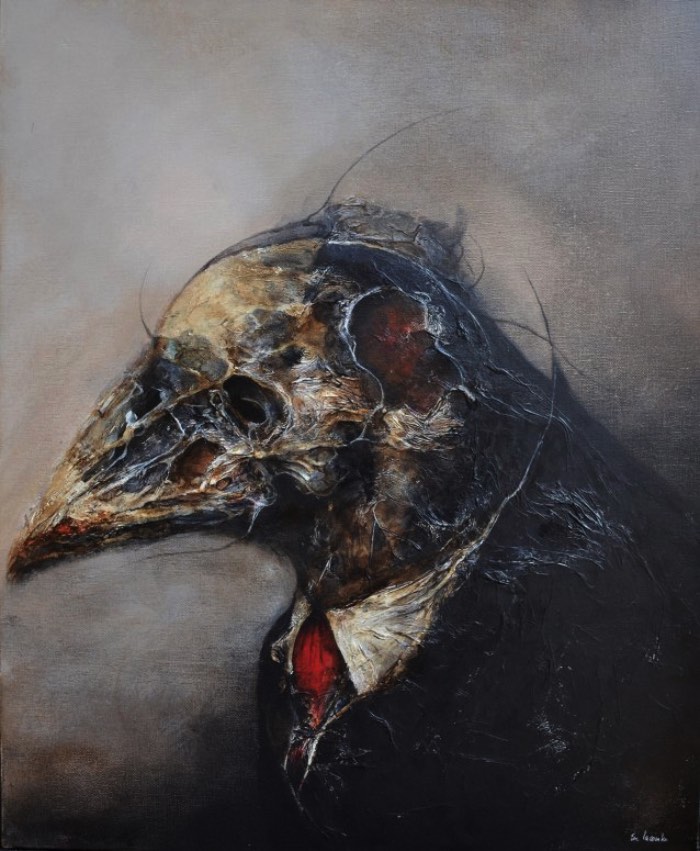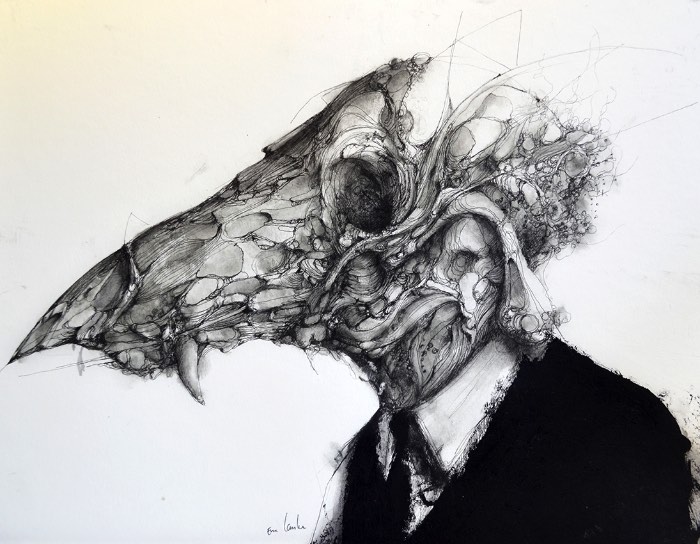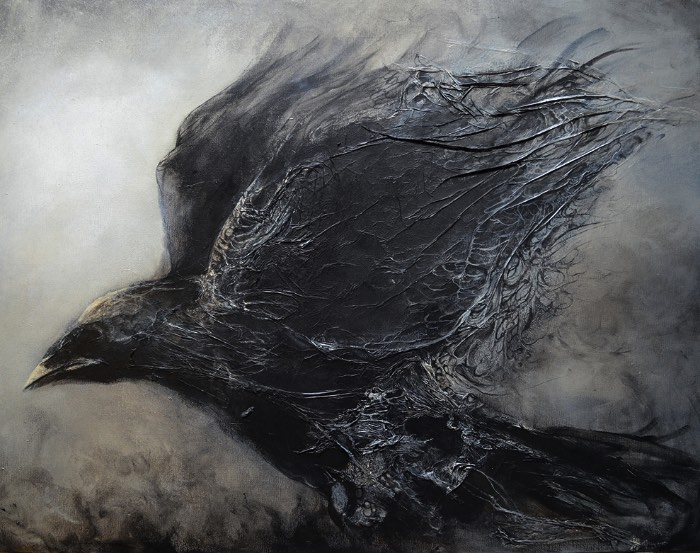 O trabalho do Eric Lacombe pode ser acompanhado também no facebook, twitter e no instagram.
---
Se você gostou do que viu aqui, você deveria seguir o blog no twitter, acompanhar nosso tumblr ou seguir a revista digital do Pristina.org no Flipboard. Além disso, ainda temos nossa newsletter quase semanal.
Comentários
Powered by Facebook Comments

Tagged: Arte, Eric Lacombe, Ilustração, morte, portfolio, tragedia