Baseado em Rotterdam, o ilustrador e artista Daan Botlek cria personagens e objetos geométricos que parecem quebrar as regras da gravidade e da perspectiva. As ilustrações que você poderá ver logo abaixo são feitas usando muita tinta e canetas posca e suas composições são vívidas e repletas de detalhes. Além de seus personagens, figuras sem rosto que andam pelo mundo e que, muitas vezes, interagem com essas formas como se eles fizessem parte de um mesmo mundo.
Daan Botlek acredita que seu trabalho é, essencialmente, desenhos. Seus personagens surgiram assim, com formas humanas e sem rosto que faziam alguma coisa ou interagiam entre si. E, nesse mundo que ele criou da sua imaginação, as regras da física e da biologia não existem mais. Por isso que você pode ver muitos dos seus personagens aparecendo mutilados, cortados ao meio e sendo fundidos com outros objetos.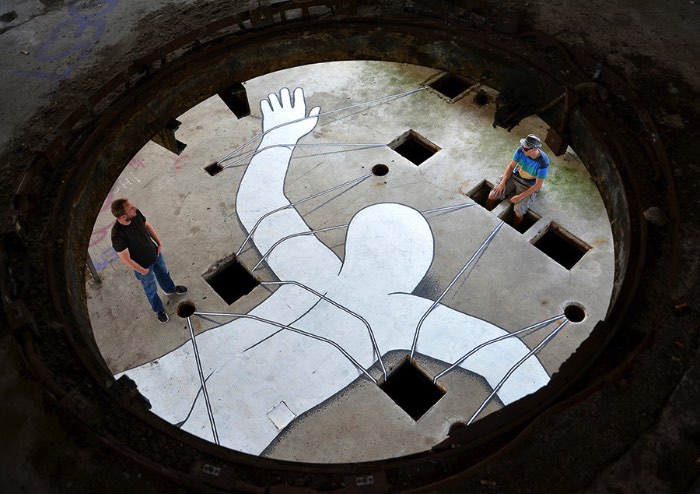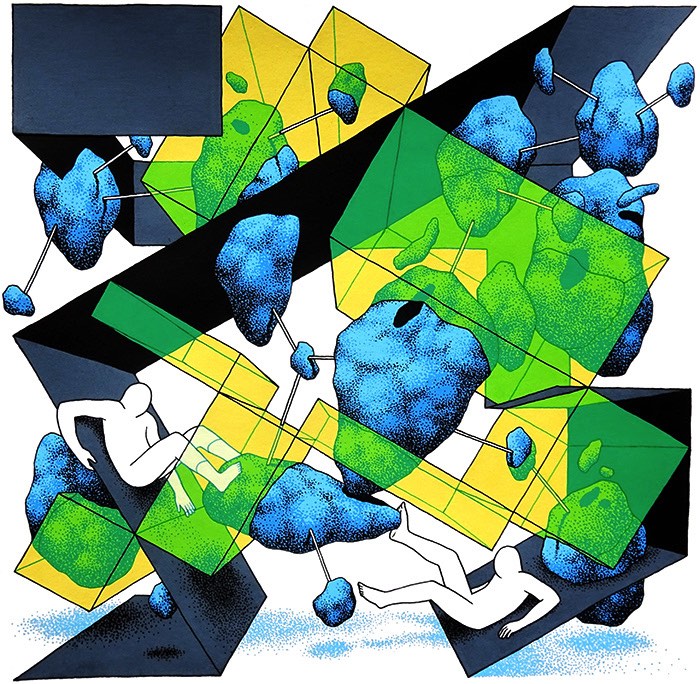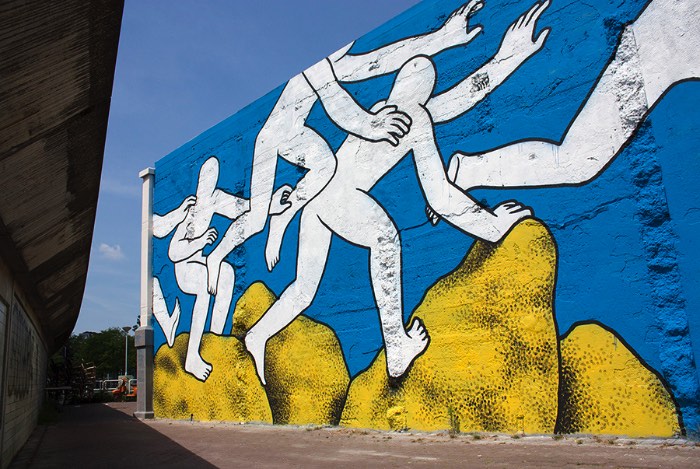 Many of my works have been made in the tradition of the visual narrative. They tell a story; most of them as a moment in an ongoing story and some as a sequence of events unfolding over time. The main characters, the concepts and the environments are constructed by and at play with the laws of geometry and physics (proportion). The meaning of the works is never clear or explained. There are an infinite number of interpretations for the images, any one of which may be considered valid (relativism). The audience is challenged to participate in the creation of the story; a meaning is generated in the process of sorting things out (curiosity).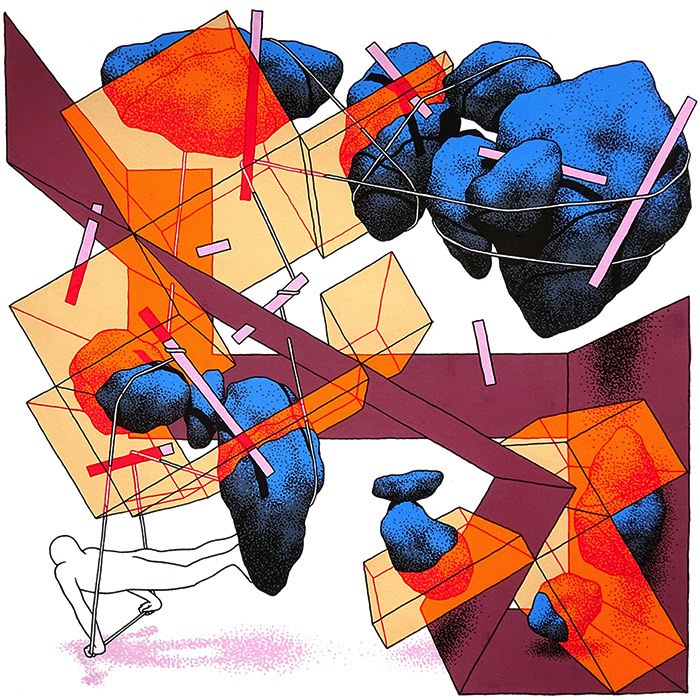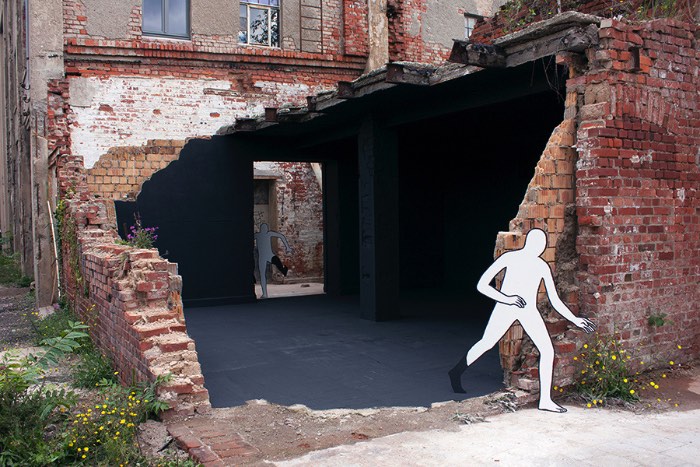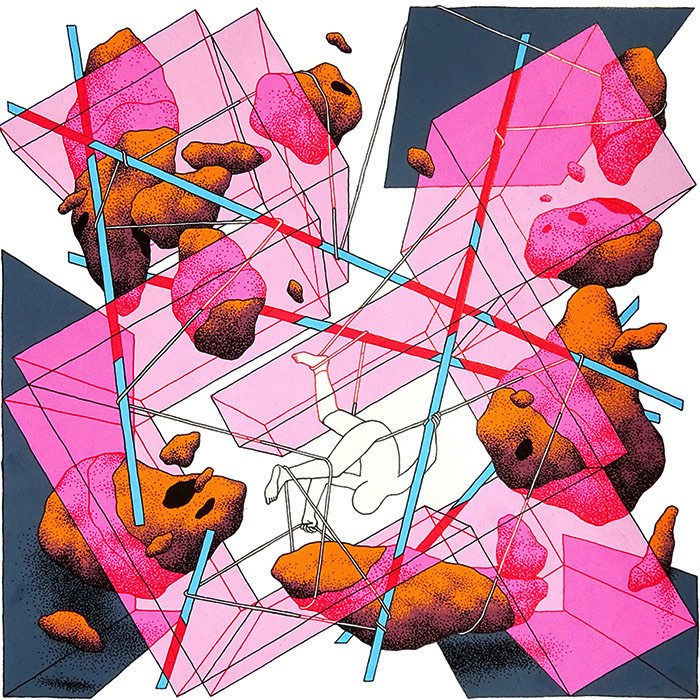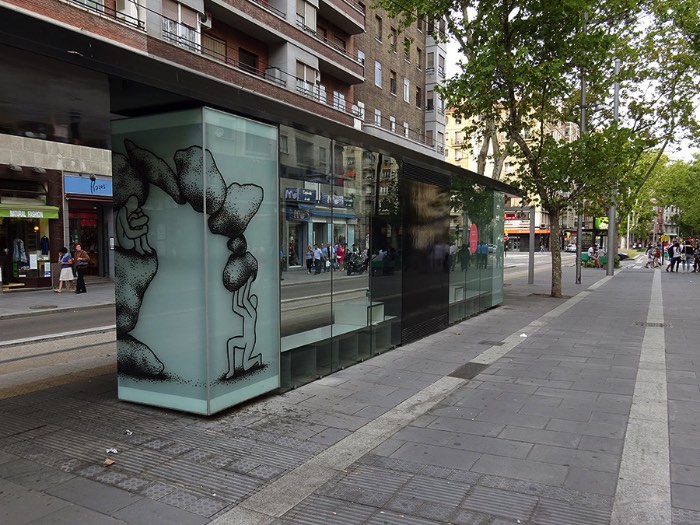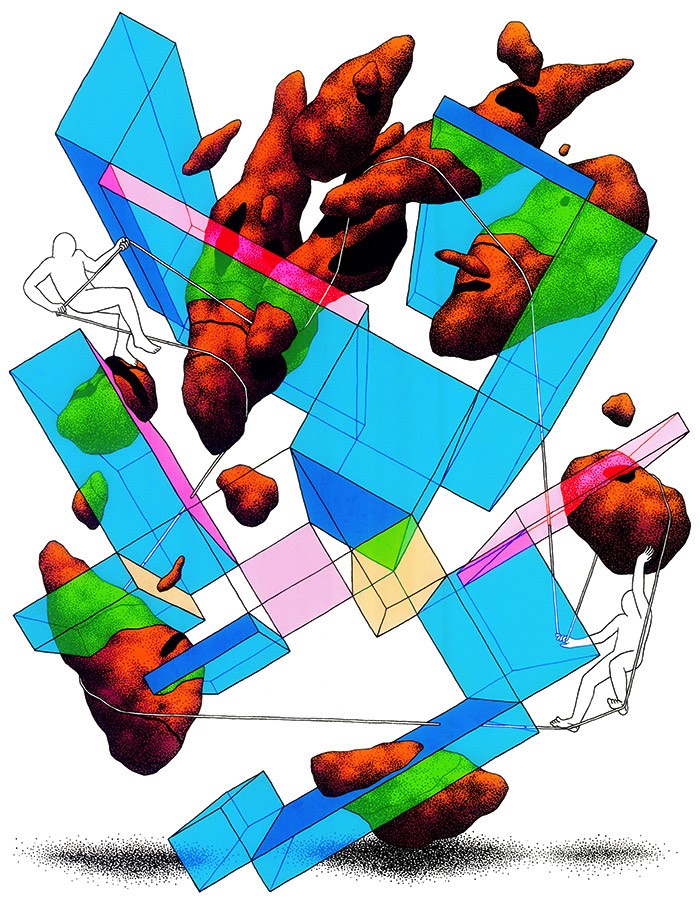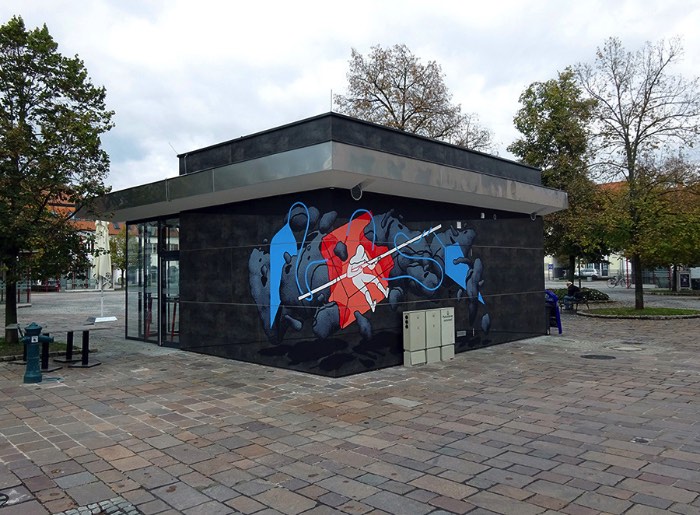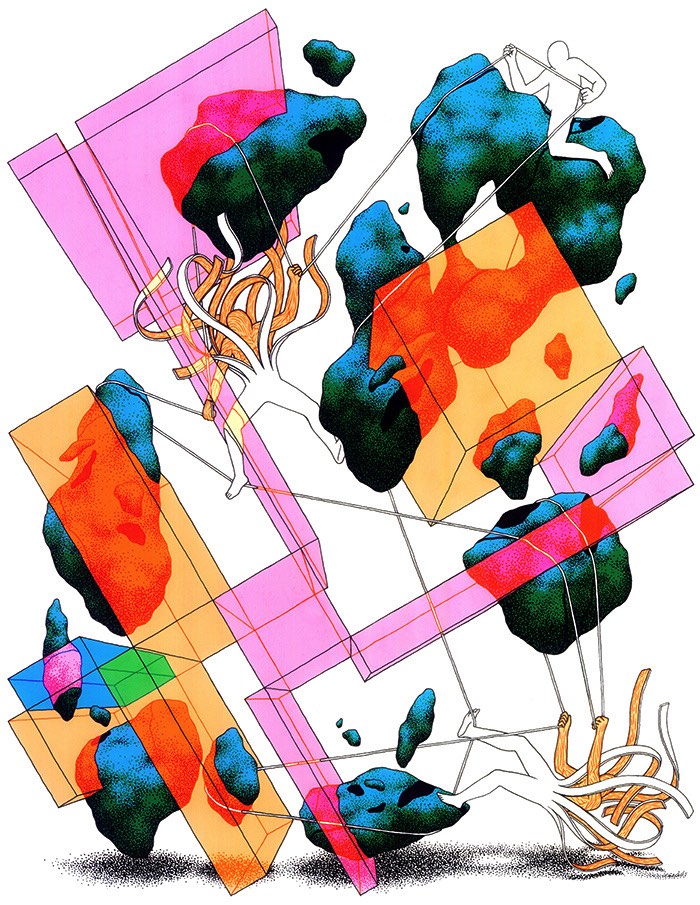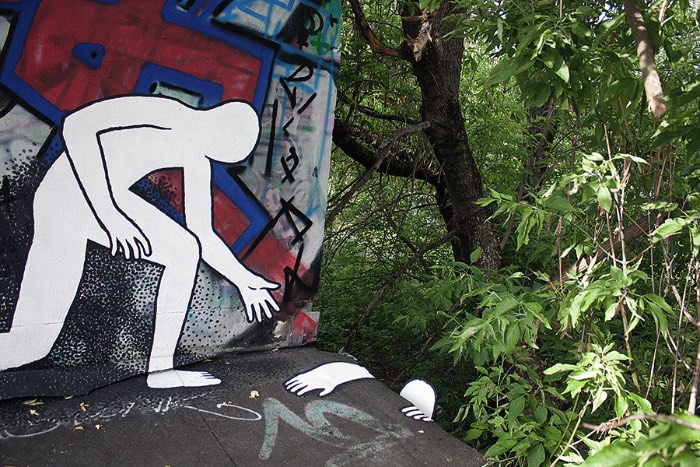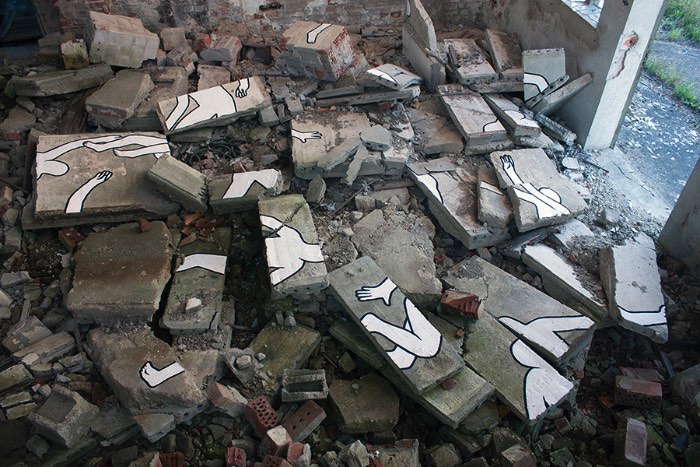 Entre todos os seus trabalhos, gosto muito do que veio a ser chamado Diorama Obscura e Voronoi Box. Nesses dois projetos, dá para ver todos os elementos visuais que ele costuma usar sendo aplicados de forma precisa e com muita imaginação. Gostaria de ver como essas peças poderiam ser transformadas nos murais de rua gigantes que ele produz mas isso já é outra coisa.
Sou um grande fã do trabalho artístico de Daan Botlek e seu portfolio já apareceu aqui no Pristina.org duas vezes, uma em 2012 e outra em 2013. E, tenho certeza, de que ele vai continuar aparecendo por aqui. Se você gostou do trabalho dele, acompanhe o que ele anda fazendo pelo instagram, no facebook e no behance.
Comentários
Powered by Facebook Comments

Tagged: Arte, behance, bizarro, cargo collective, Daan Botlek, facebook, geometria, Ilustração, instagram, personagens, portfolio, Street Art