Todos nós temos medos e Lucien Shapiro sabe muito bem disso. Foi pensando nisso que ele resolveu colocar em prática o projeto que ele chama de A Fool's Journey, onde você vai ter a oportunidade de colocar seus medos em um recipiente. Para colocar essa ideia em prática, ele precisa atravessar os Estados Unidos, onde vai realizar rituais interativos que servem para coletar o medo e liderar as pessoas em direção a luz.

E, A Fool's Journey já começou a acontecer. Tudo começou em Los Angeles e o projeto vai continuar através da Costa Oeste americana. Se você está se perguntando como que isso acontece e como que Lucien Shapiro paga por isso tudo, a resposta é simples e vem na forma do Indiegogo. É lá que ele criou uma campanha que explica melhor esse seu projeto artístico e como você pode ajudar a colocar sua ideia em prática.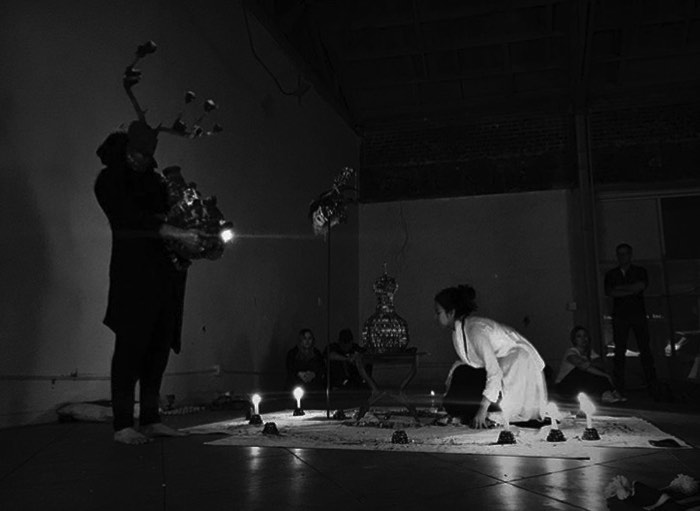 We all have fears. In a Fool's Journey, artist Lucien Shapiro begins a journey that offers guests the opportunity to place one of their fears into a vessel. In this journey, Shapiro will travel to various regions across the country, performing two interactive rituals that focus on the collecting and relinquishing of fear and the journey of finding self and light, and screening a new film ANALECTS.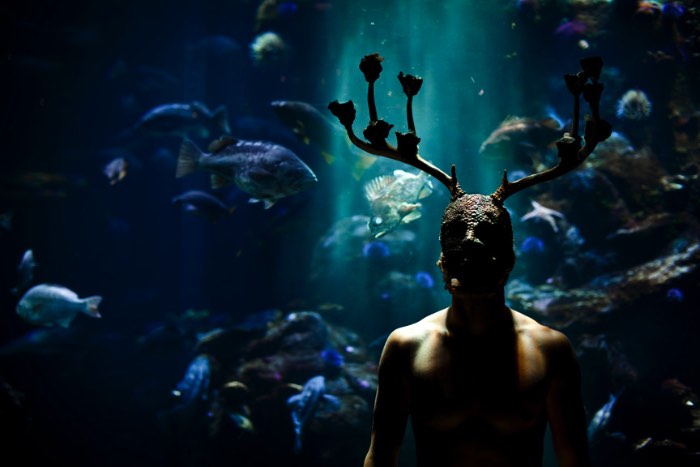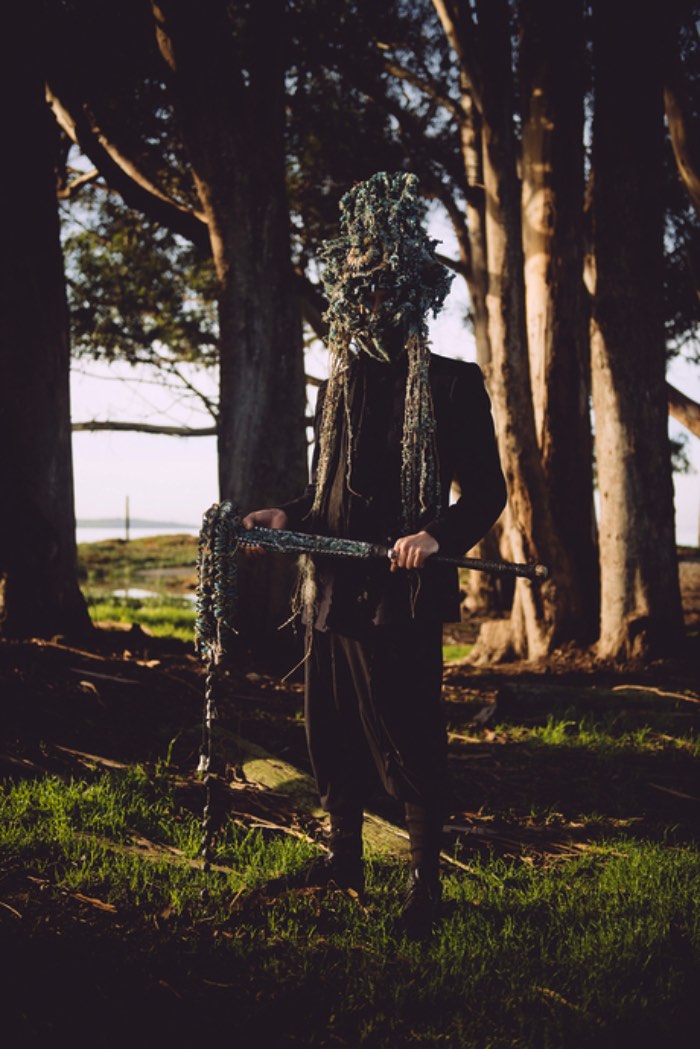 The project began with a debut in Los Angeles, and will continue as he travels towards the East Coast from the West Coast. The event will start with a film screening that takes on a see no evil, hear no evil, speak no evil exploration of slowly losing the senses and an attempt to regain what was lost, starring Lucien himself and his sculptures.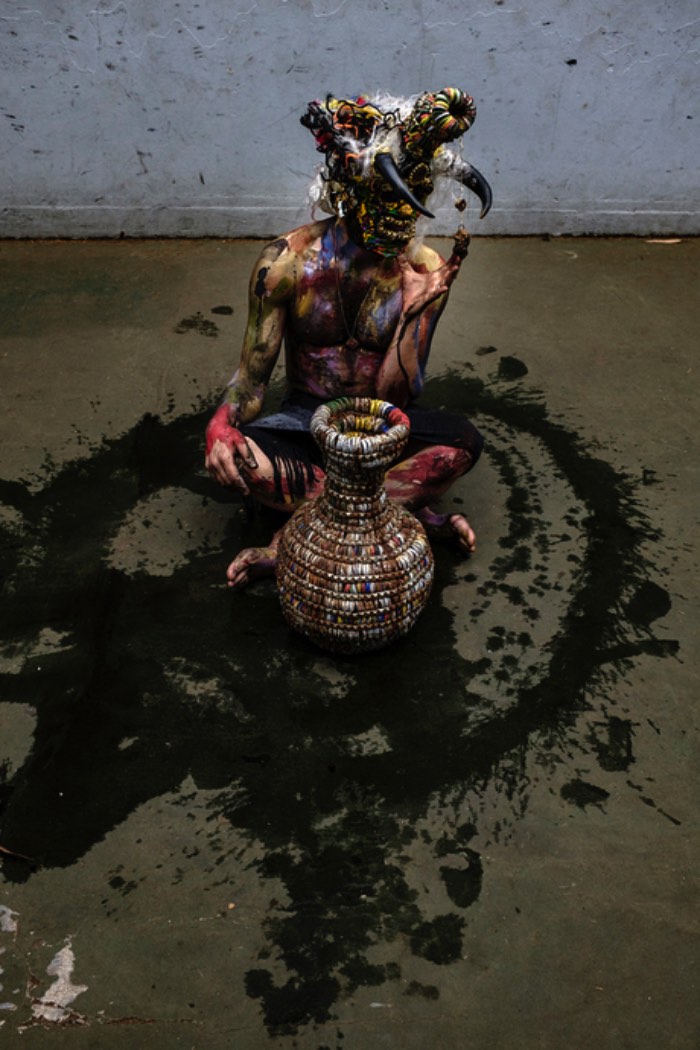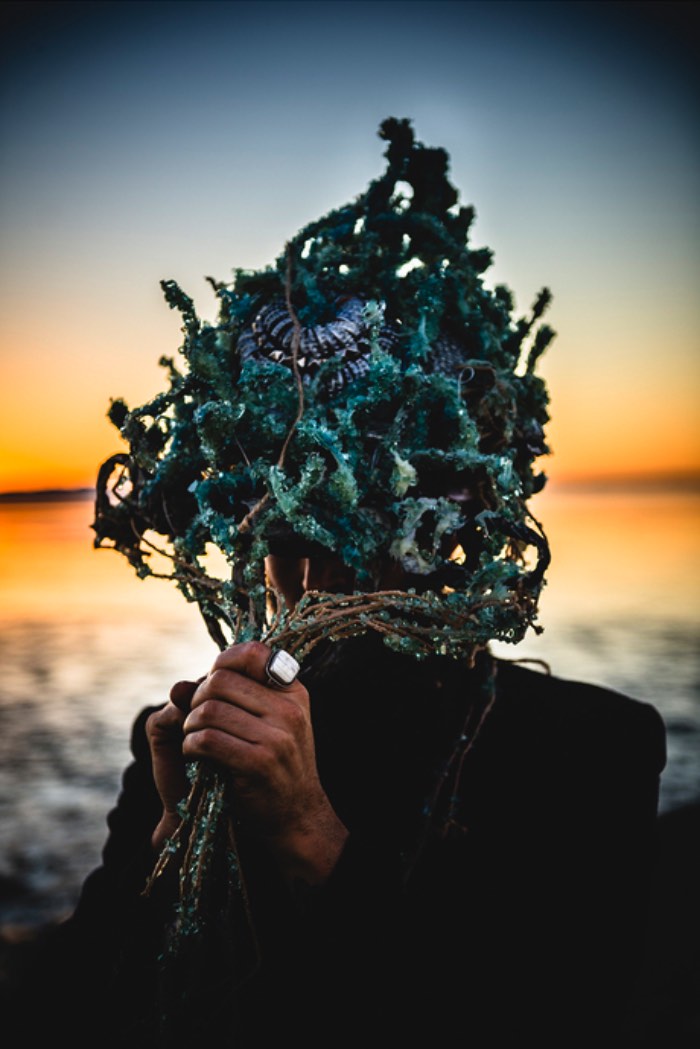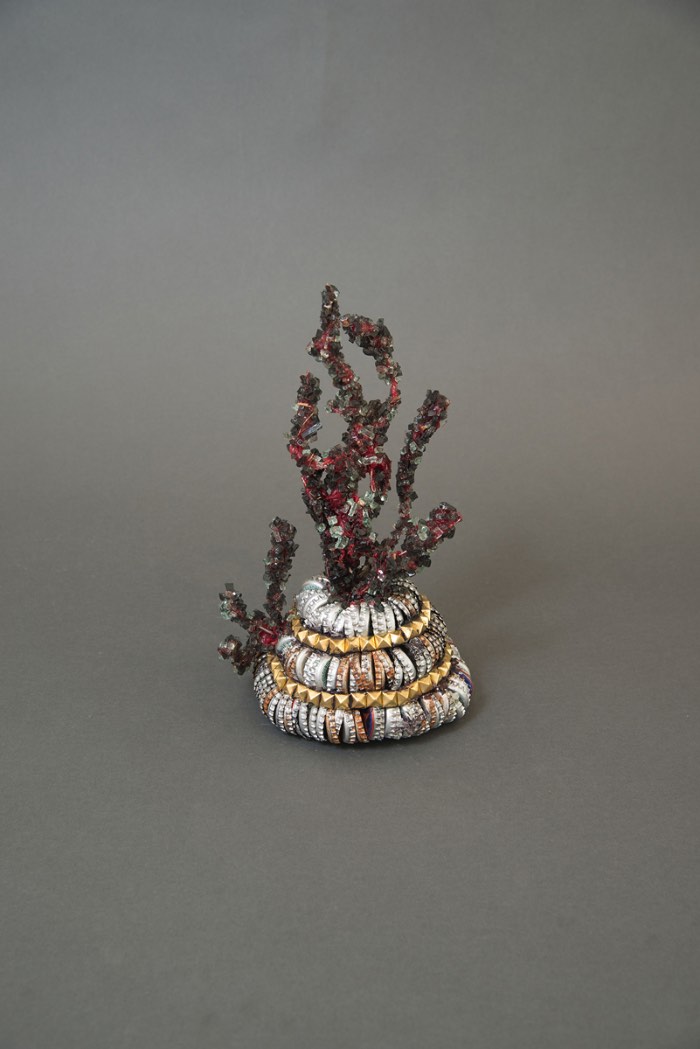 Gosto do conceito com o qual Lucien Shapiro pretende trabalhar e espero que sua campanha no indiegogo dê mais que certo. Afinal, eu quero ver o que esses rituais interativos podem ser.
---
Se você gostou do que viu aqui, você deveria seguir o blog no twitter ou seguir a revista digital do Pristina.org no Flipboard. Além disso, ainda temos nossa newsletter quase semanal.
Comentários
Powered by Facebook Comments

Tagged: A Fool's Journey, Arte, bizarro, cerimonia, indiegogo, Lucien Shapiro, medo, ritual