As esculturas de Zemer Peled mostram um pouco da beleza, do movimento e do brutalismo do mundo natural. E ela faz isso através de uma linguagem escultural criada por ela mesmo que mistura paisagens e a natureza de um jeito bem único. Suas esculturas são feitas de milhares de pedaços de cerâmicas que, quando combinados, se transformam em grandes obras de arte e instalações.
O que mais me chamou a atenção no trabalho de esculturas de Zemer Peled é como ela usa de referências visuais naturais para criar objetos que são uma mistura de anêmonas e cactus. E, de uma forma bem peculiar, essas esculturas estáticas dançam em movimento. E isso capturou minha atenção de um jeito bem especial.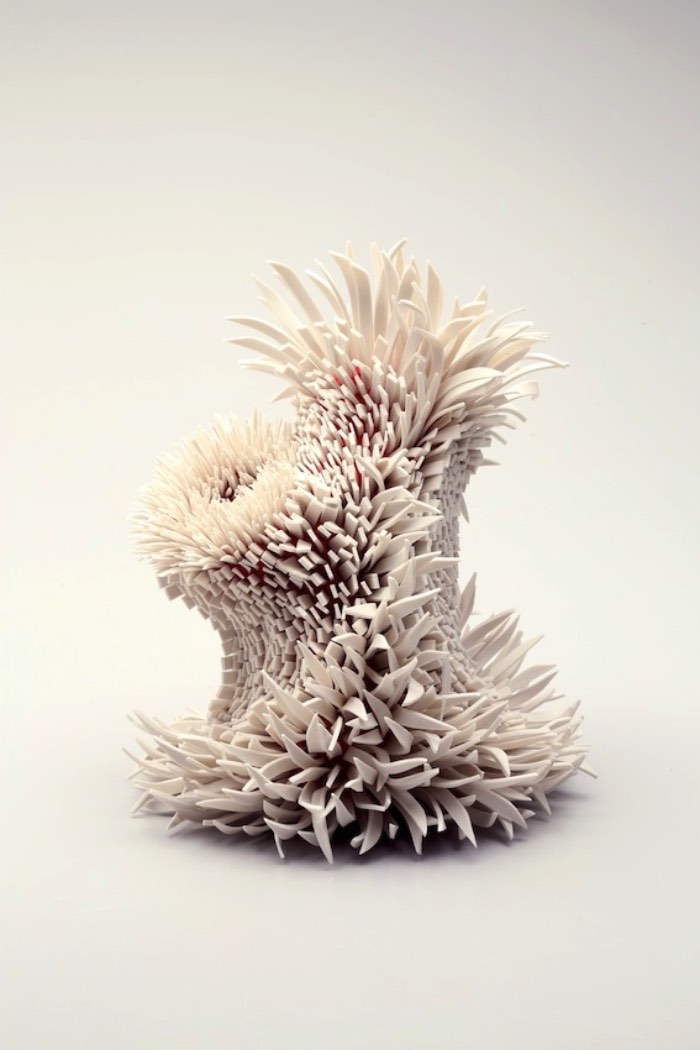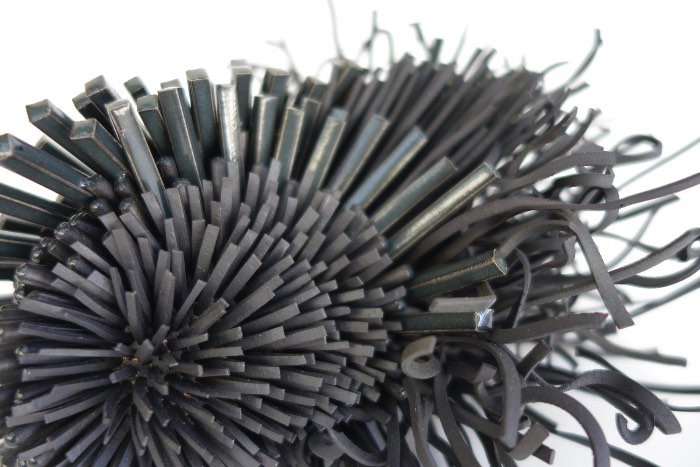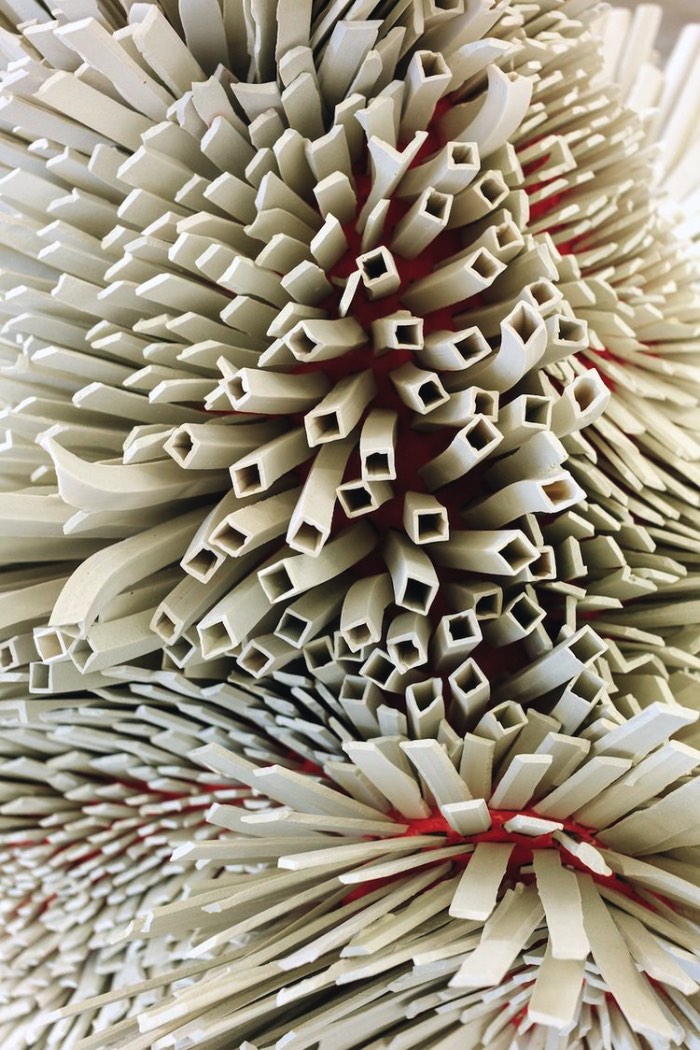 Peled was born and raised in a Kibbutz in the northern part of Israel. After completing a BA (Hons) at the Bezalel Academy of Art and Design in Jerusalem she graduated with an MA (Hons) from the Royal College of Art. In recent years her work has been featured nationally and internationally in museums and galleries including Sotheby's and Saatchi Gallery-London, Eretz Israel Museum-Tel Aviv and the Orangerie du Senate, Paris among others.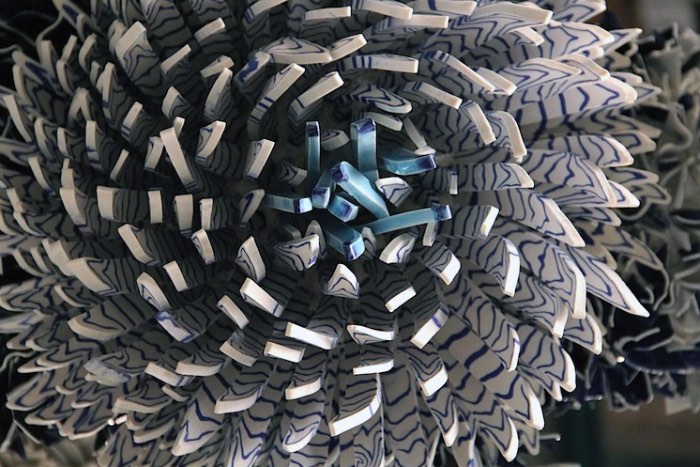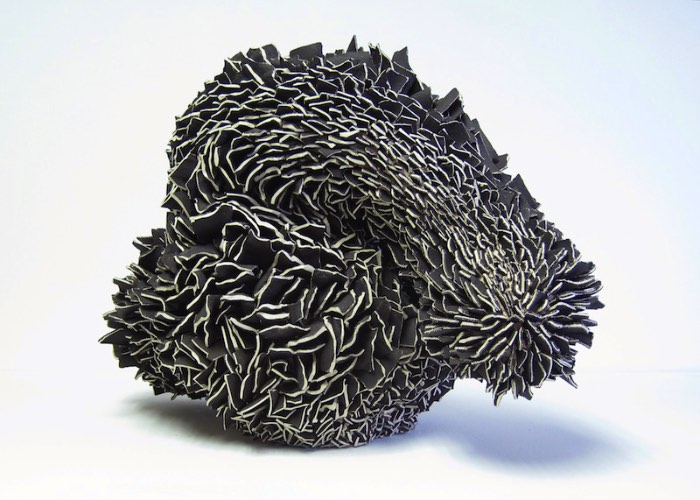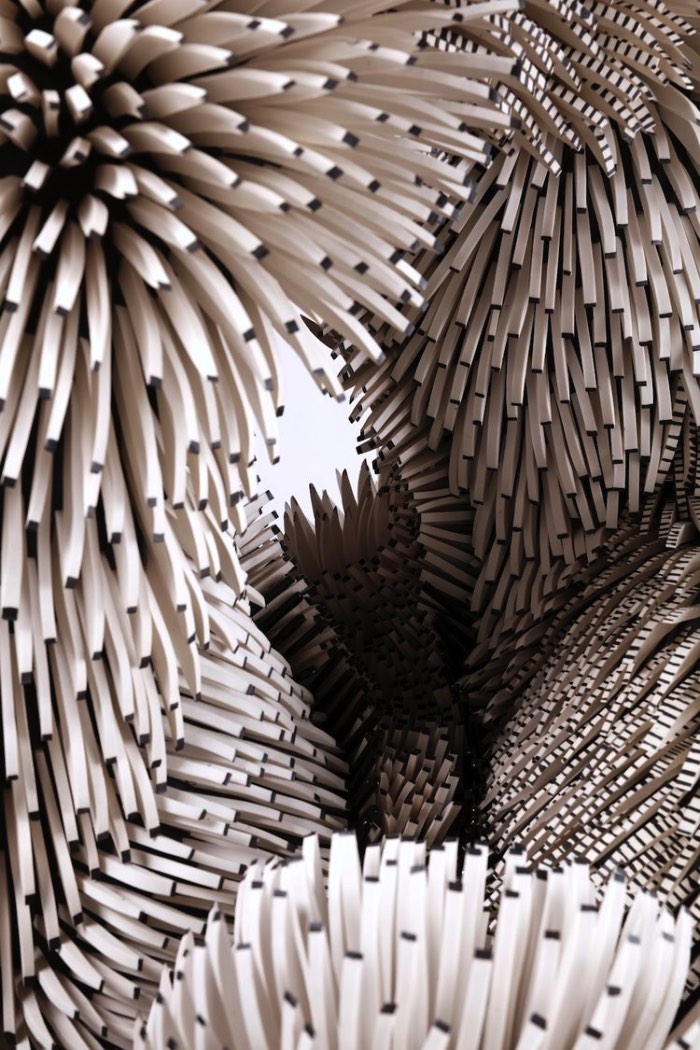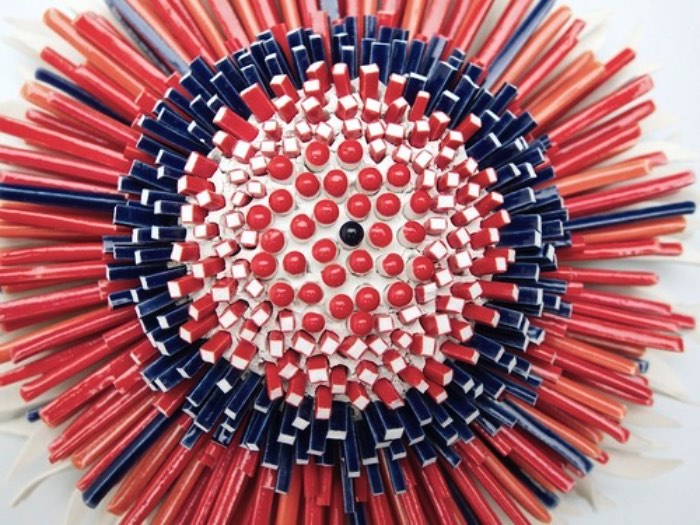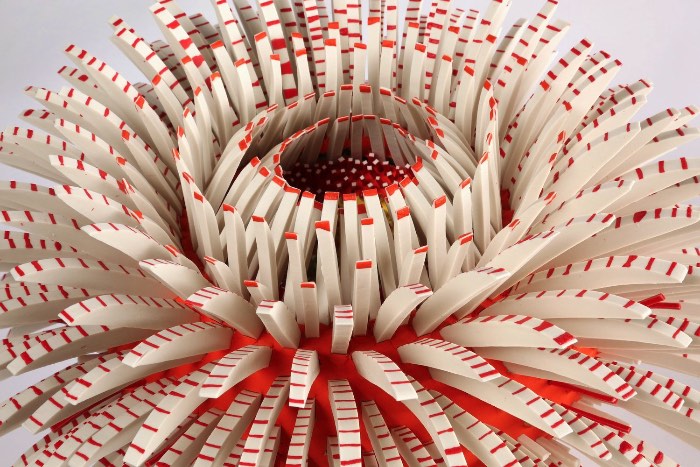 Zemer Peled's work examines the beauty and brutality of the natural world. Her sculptural language is formed by her surrounding landscapes and nature, engaging with themes of nature and memories, identity and place. Her works are formed of thousand of ceramic shards constructed into large-scale/small-scale sculptures and installations.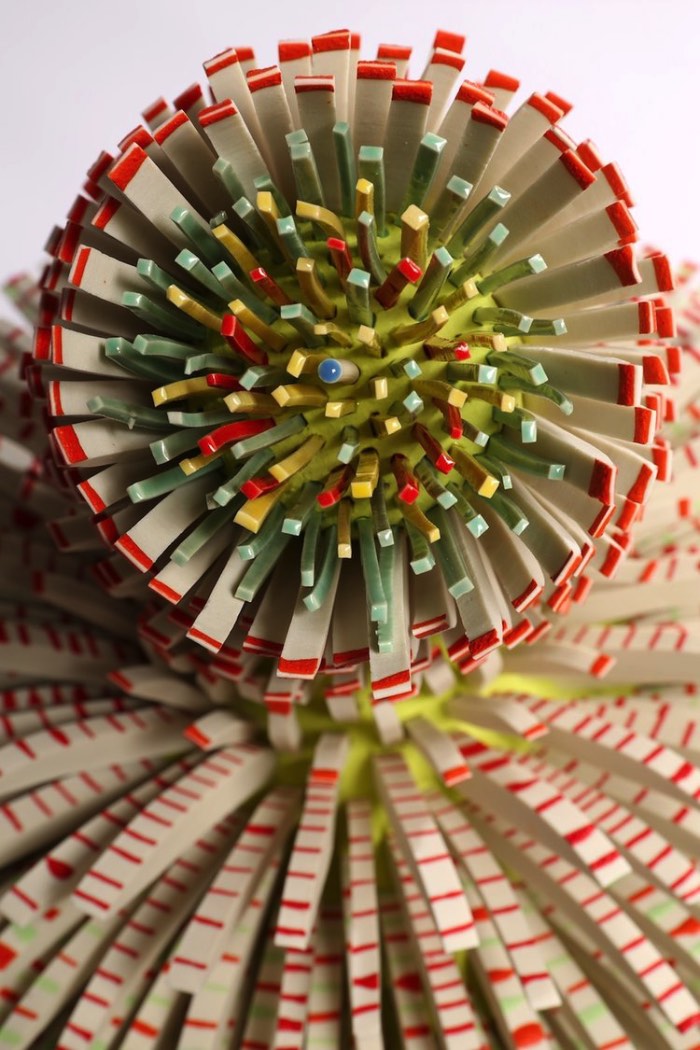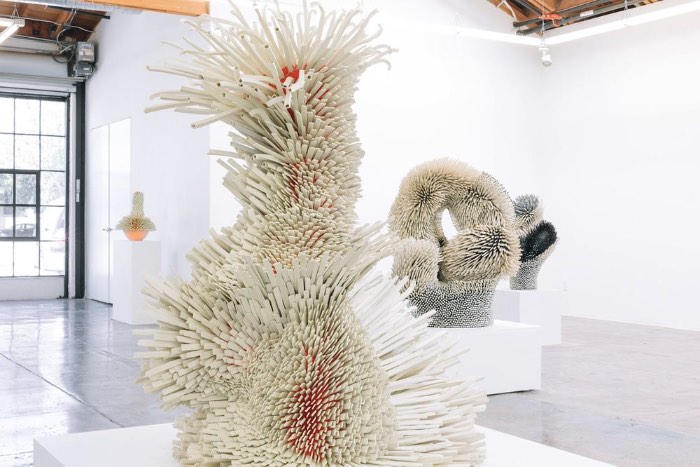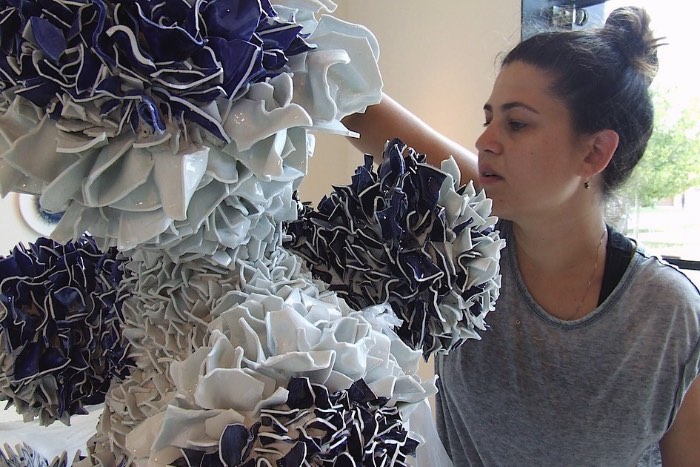 Zemer Peled nasceu e passou sua infância em um Kibbutz no norte de Israel. Ela estudou na Universidade de Artes e Design de Jerusalem e seu trabalho anda capturando a atenção de muitos museus e galerias internacionais como a Saatchi Gallery-London, a Orangerie du Senate em Paris e Eretz Israel Museum-Tel Aviv, entre outros. Para ver ainda mais exemplos de trabalhos e esculturas dessa artista israelense, você só precisa clicar no link abaixo para visitar seu portfólio online.
---
Se você gostou do que viu aqui, você deveria seguir o blog no twitter, acompanhar nosso tumblr ou seguir a revista digital do Pristina.org no Flipboard. Além disso, ainda temos nossa newsletter quase semanal.
Comentários
Powered by Facebook Comments

Tagged: Arte, bizarro, esculturas, favoritos, israel, movimento, organico, portfolio, video, vimeo, Zemer Peled