Um novo ano, um novo calendário, novas cores. É isso que o pessoal do Bureau Oberhaeuser resolveu colocar em prática com esse calendário de 2016 que eles publicaram no Behance e foi colocado a venda no society6. Produzido em três cores diferentes, você pode escolher entre ter o calendário em alemão ou em inglês. Bem útil para quem gosta de marcar o tempo de forma analógica.
Cada círculo representa um mês e os feriados alemães ou americanos estão marcado com um ícone e uma cor de destaque. Gostou? Compre já o seu direto no society6.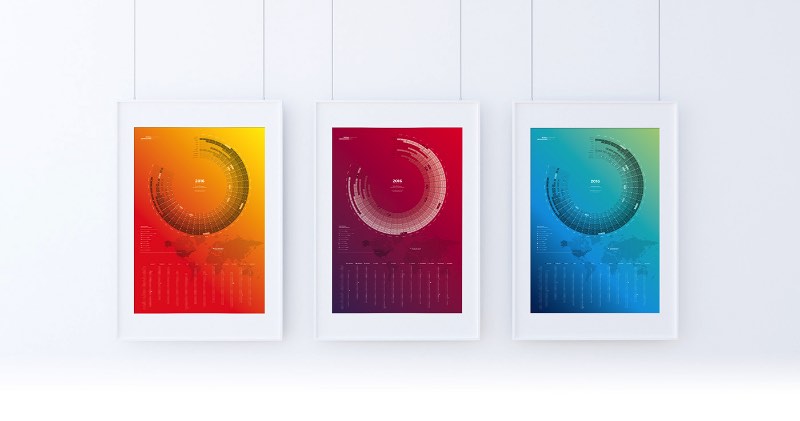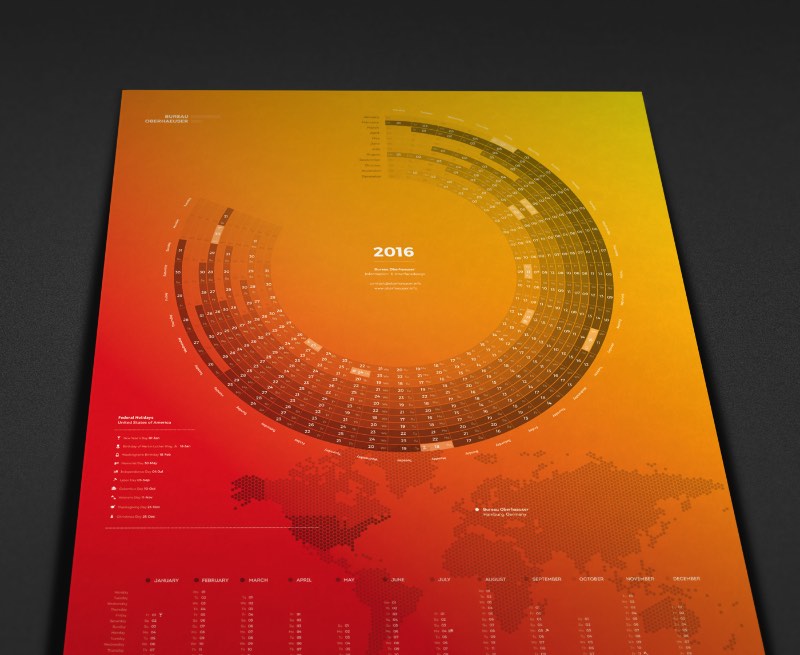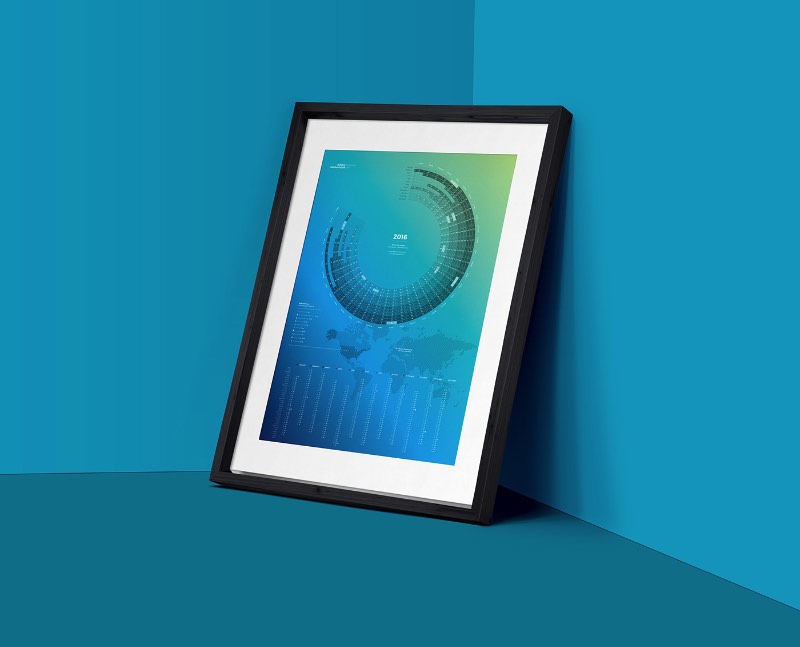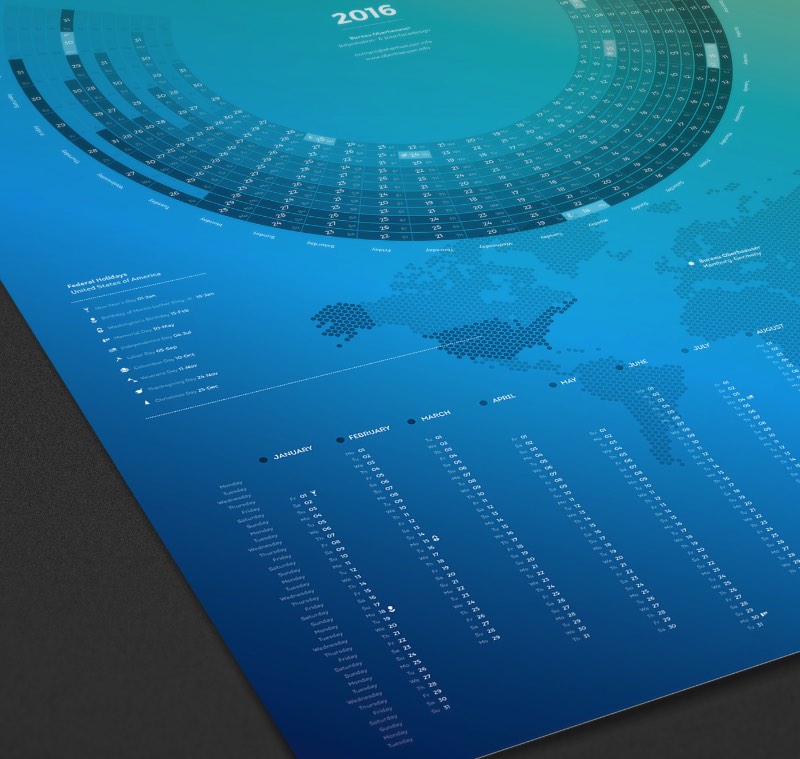 New year, new calendar, new colors. The Bureau Oberhaeuser Calendar 2016 comes in english and german in three color variations. Each ring represents one month of the year. Federal holidays (United States or Germany) are highlighted with an icon and white color. The tabular view at the bottom offers some space to fill in appointments or birthdays.