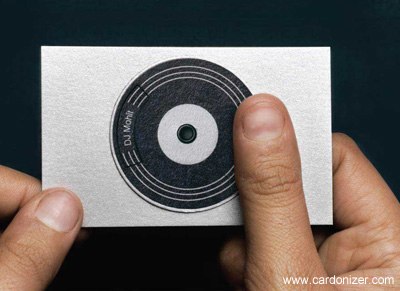 We created a card that replicated the scratch console to instantly draw attention to our DJ's profession as well as efficiently deliver the idea of practically scratching the disk.

The card generated a lot of hype as it successfully registered with people and at the same time it got nominated in many award shows.
via Business Card for: DJ Mohit | The Best of Business Card Design.
Comentários
Powered by Facebook Comments

Tagged: business card design, cartão, Design Gráfico, dj, dj amp, ideia, mohit