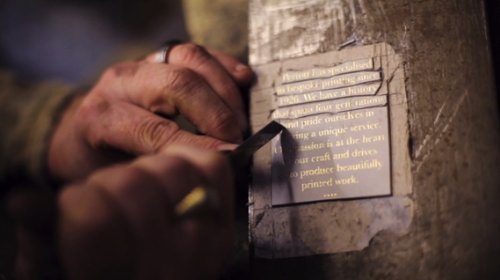 Perrott Bespoke Printing in London has been in business since 1926 with four generations keeping die stamping, blind embossing and lithography alive. The printers has just released a short film to celebrate the family's ongoing commitment to the trade…

"Being involved in the family business has always been something I have wanted to do," says Catherine Perrott, a graphic designer and the daughter of the press' current owner, Stephen Perrott.
Print from Greg Niemand on Vimeo.
---
Se você gostou do que viu aqui, você deveria seguir o blog no twitter ou seguir a revista digital do Pristina.org no Flipboard. Além disso, ainda temos nossa newsletter quase semanal.
via