Bonnie Siegler é uma designer americana que fez seu próprio caminho, sua carreira. E fez isso quebrando todas as regras do design. Ela começou sua carreira na MTV, no início dos anos oitenta, com uma ligação para a empresa e uma oferta de trabalho. Foi assim que tudo começou.
Anos depois, ela fundou a No. 17 de dentro do seu apartamento em Nova Iorque. Foi lá que ela criou as imagens e o visual do clássico programa de TV Saturday Night Live. Se você lembra dos comerciais para produtos falsos desse programa no anos noventa, você já conhece o trabalho de Bonnie Siegler.
No curto documentário abaixo, você vai poder ver um pouco mais da sua carreira. Aprender um pouco sobre seu trabalho e acompanhar como suas decisões e seu design gráfico ajudou ela a chegar onde está hoje.
Bonnie Siegler explains the skill sets of a breakout designer. Watch the full film on Linkedin Learning …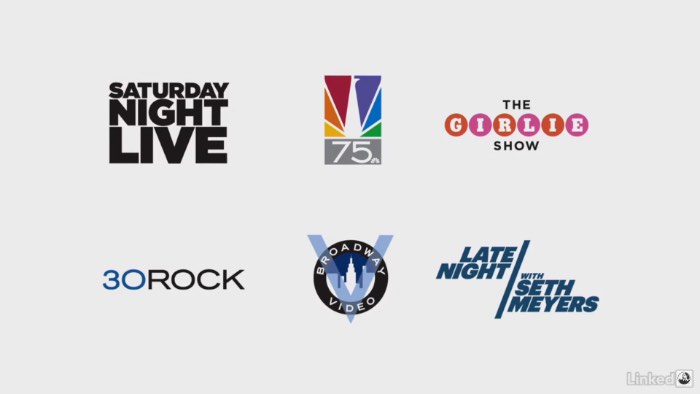 Great designers forge their own paths. They break rules. They build lifelong bonds with clients, and they add value to the simplest projects. Bonnie Siegler is a prime example of a designer that has broken the mold successfully. She started in the early days of MTV and went on to found the highly respected design firm, No. 17, right out of her apartment, as well as the equally successful firm Eight and a Half. Along the way, Siegler has designed groundbreaking graphics for iconic brands like Saturday Night Live, Newsweek, and ABC.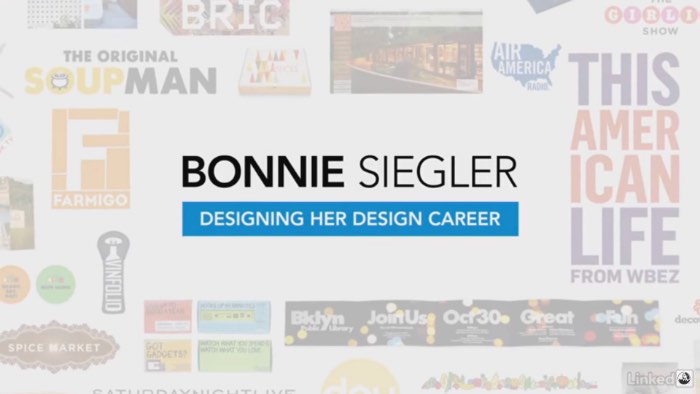 Hoje em dia Bonnie Siegler trabalha na Eight and a Half, um estúdio multi-disciplinar de design que faz muito mais do que design. Lá, eles tratam o design de forma estratégica, de forma visual e editorial, tudo com muita inteligência e bom humor.
Comentários
Powered by Facebook Comments

Tagged: Bonnie Siegler, carreira, Design, Design Gráfico, documentário, Eight and a Half, favoritos, linkedin, Mercado, os melhores, video, youtube