Com o apoio do Adobe Creative Residency, Kelli Anderson criou um dos projetos mais legais que vi esse ano. Chamado de This Book is a Camera, traduzido livremente como Esse Livro é uma câmera, o livro é exatamente aquilo que o nome descreve. Com uma série de papéis dobrados corretamente, você pode usar esse livro para tirar fotos e é sério isso.
O livro usa a técnica de pinhole desenvolvida no final do século 19 que permite que a luz passe por um pequeno buraco e faça contato com um papel filme. Dessa forma, as características foto sensíveis do papel filme mudam com a luz e, dessa forma, uma fotografia surge. É assim que você consegue tirar uma foto usando o livro da Kelli Anderson.
Abaixo você pode ver mais detalhes sobre o livro em um curto filme que explica tudo.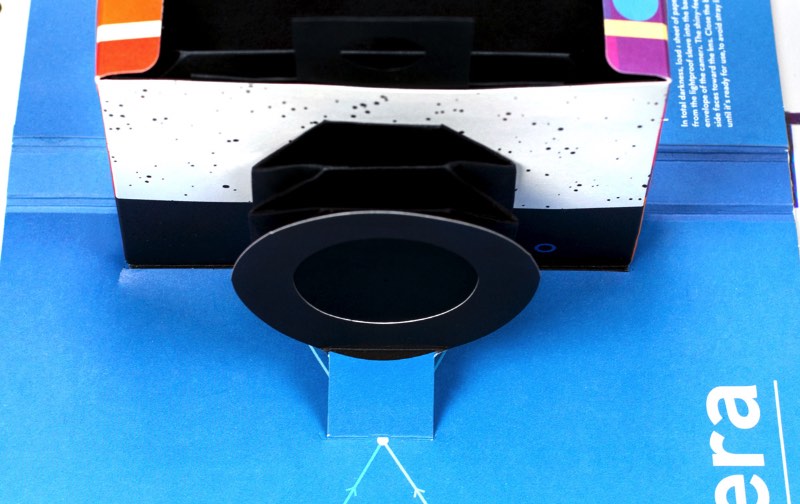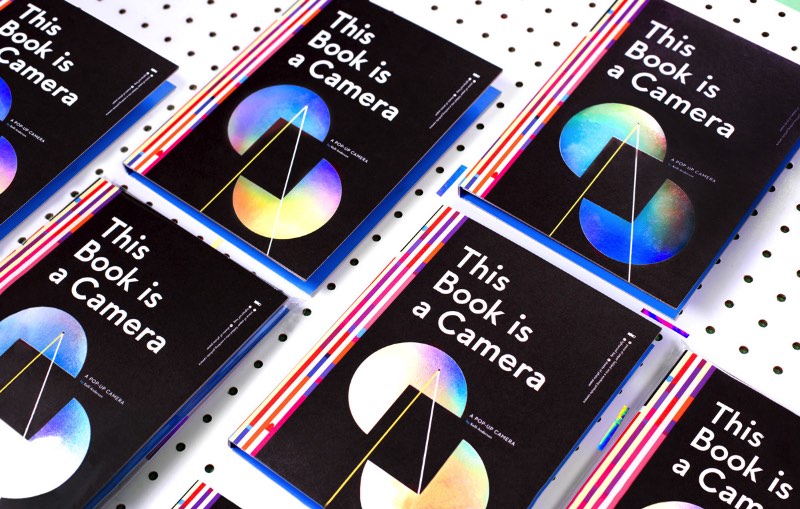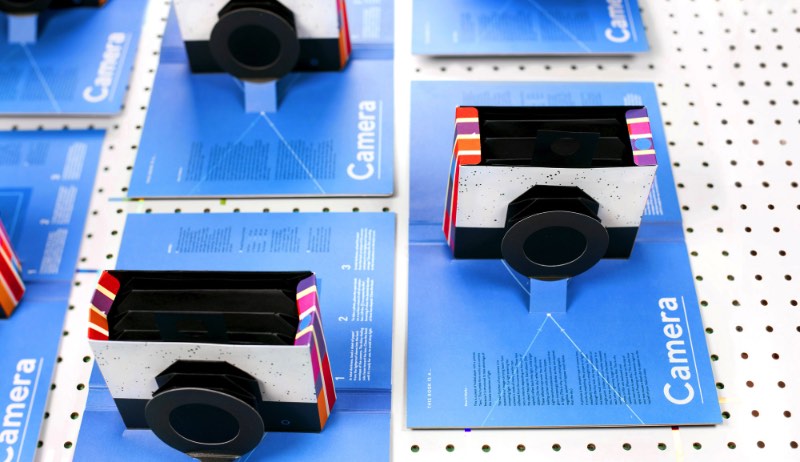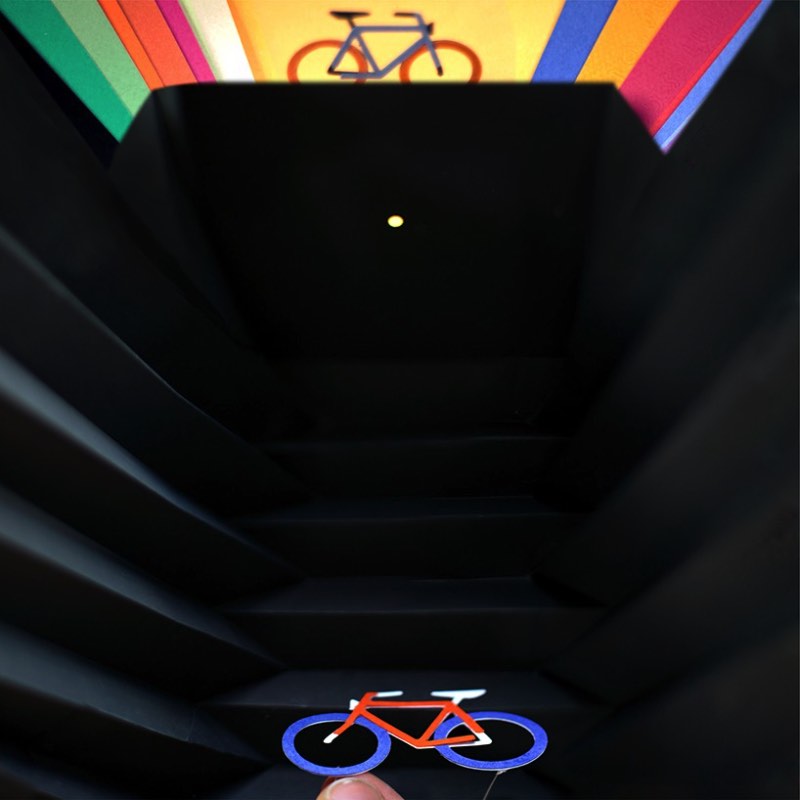 As far as 1800's tech goes, pinhole photography is an great example of material acting as more than the sum of its parts. If you're in the market to be blown away by something you normally ignore: make one over the holiday. You don't need this book—all that you need is a lightproof box with a hole in the front (mini-hangtag safety pins yield a perfect 0.3–0.4 mm hole) and some light-sensitive material loaded in the back. The results achieved by such humble means is a feat of true cosmic piggybacking—showing that objects we make (even from the most lo-fi materials) can be structured to tap into impressive forces at play in our world.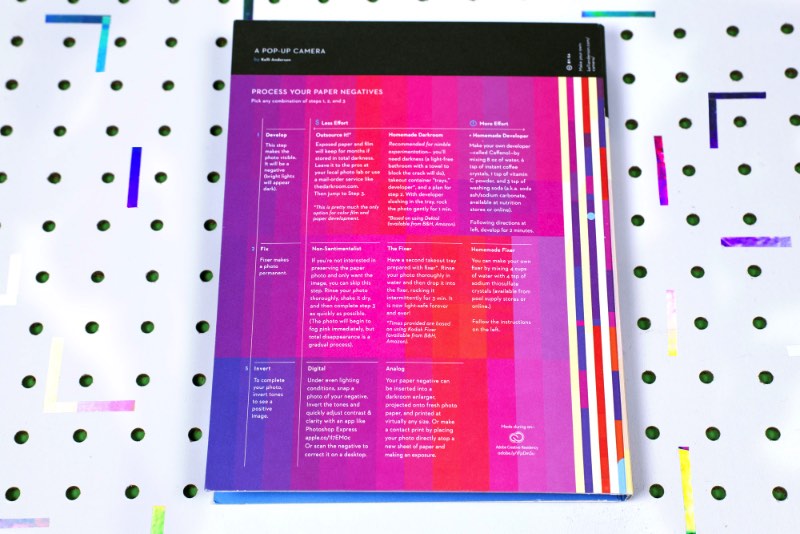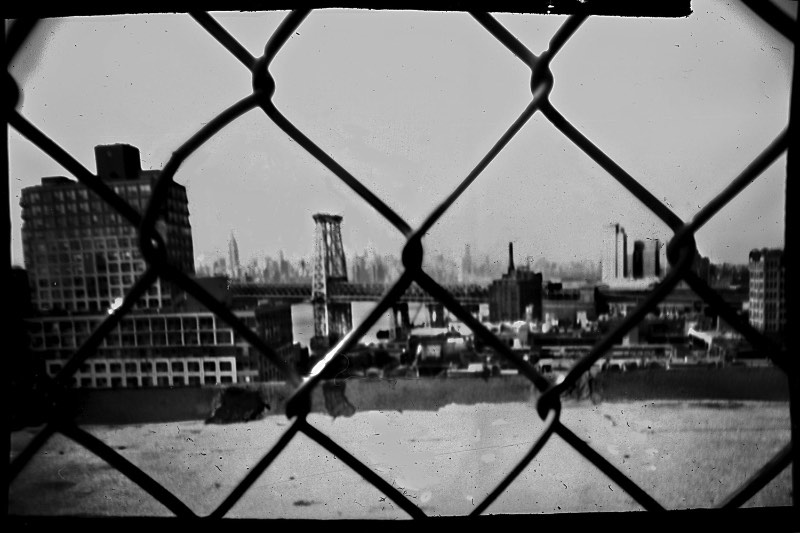 Se você gostou do livro tanto quanto eu, saiba que ele está a venda no site da Kelli Anderson por 29 dólares mais taxa de transporte. Ótimo presente para aquele seu amigo fotógrafo.
Comentários
Powered by Facebook Comments