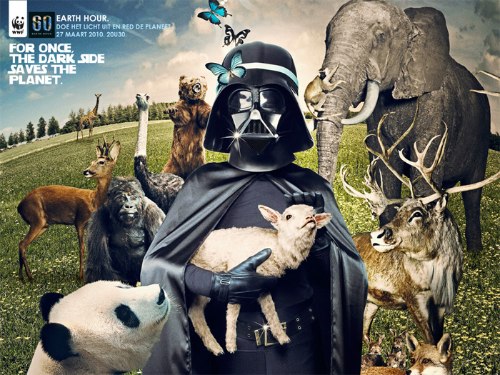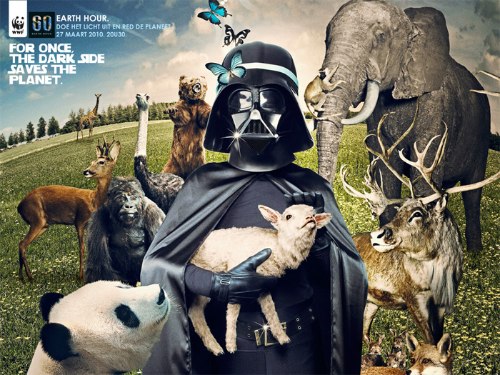 A  Hora do Planeta utilizou de um ícone do cinema para promover sua iniciativa. A agência Germaine foi lá e criou uma versão politicamente correta veio ao mundo o Darth Fladder.
httpv://www.youtube.com/watch?v=Mgm3uTiLL4o
Já que a Hora do Planeta é um pedido para as pessoas apagarem as luzes em protesto contra o aquecimento global, a analogia de "for once, the dark side saves the planet", acaba ganhando seus pontos com o público jovem. Pessoalmente, gosto bastante. Mas eu gostaria de qualquer coisa que mencionasse Stae Wars. =]
via WWF & Darth Vader mostram que o lado negro pode salvar o planeta | Ypsilon2.