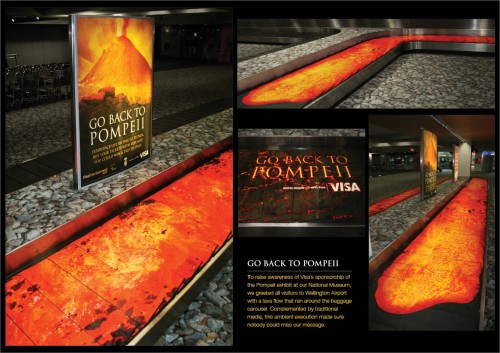 To raise awareness of Visa's sponsorship of the Pompeii exhibit at our National Museum, we greeted all visitors to Wellington Airport with a lava flow that ran around the baggage carousel. Complemented by traditional media, this ambient execution made sure nobody could miss our message.
Clique na imagem para ver melhor essa ação.
via » Visa Pompeii advertising/design goodness – advertising and design blog.