Pokras Lampas é um calígrafo de 24 anos lá de São Petersburgo mas seu portfólio mostra muita variedade e experiência. Seu trabalho de caligrafia não fica só nas folhas de papel, Pokras Lampas explora o corpo feminino com suas letras e até mistura caligrafia com moda.

Já publicamos o trabalho dele aqui anteriormente e seu instagram é feito para todos fãs de caligrafia. Lá você consegue acompanhar seus experimentos e ver a evolução do trabalho de caligrafia desse artista russo.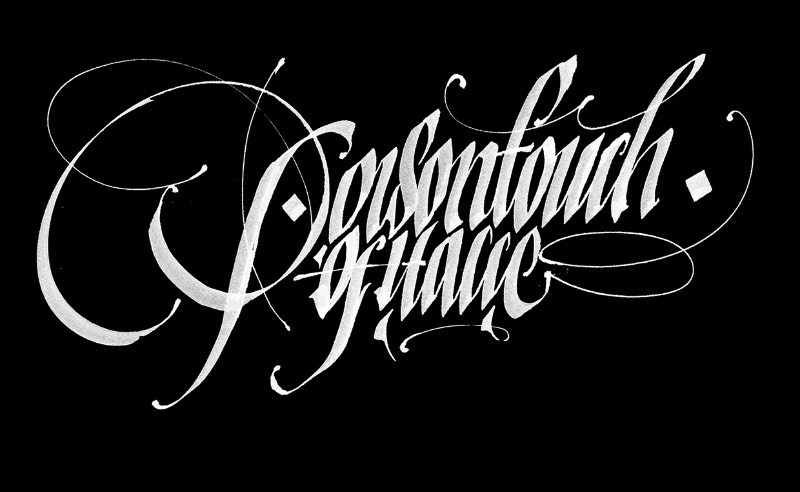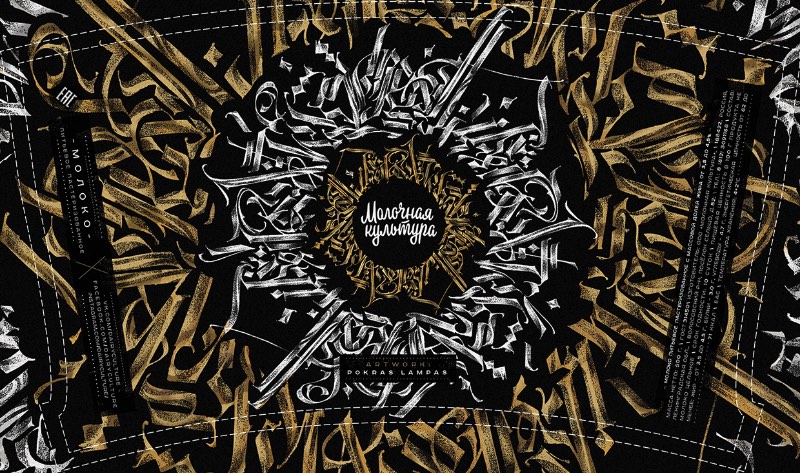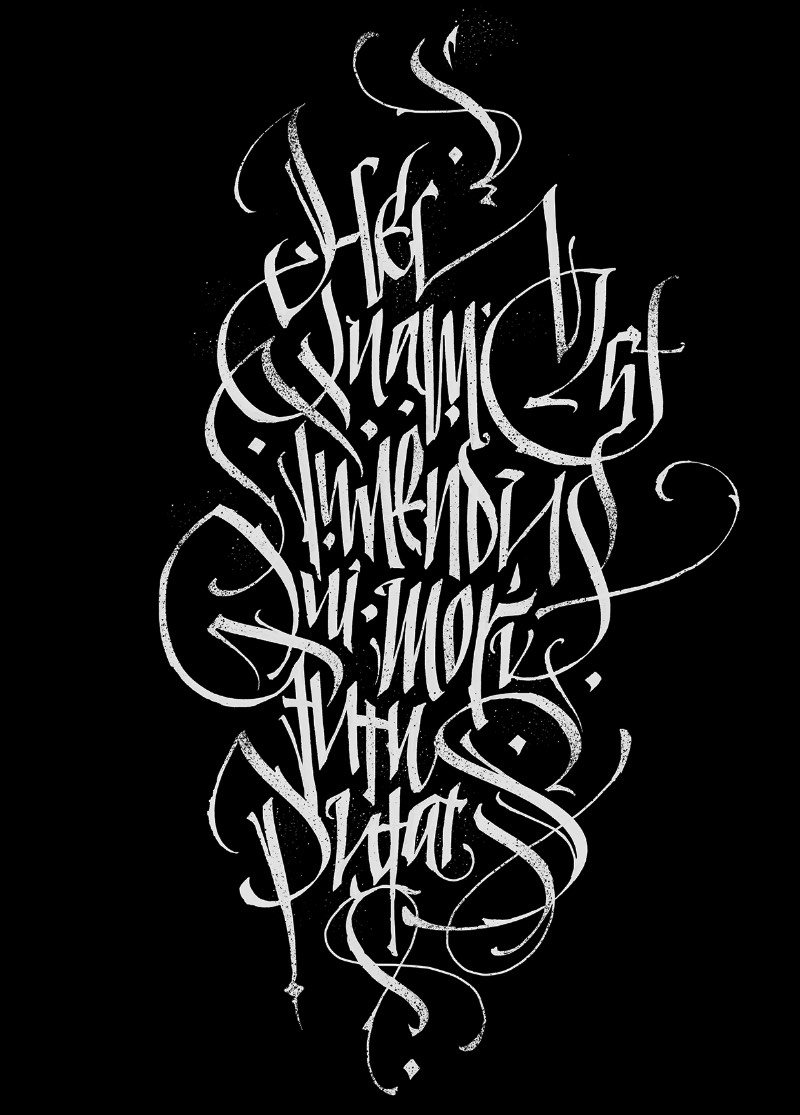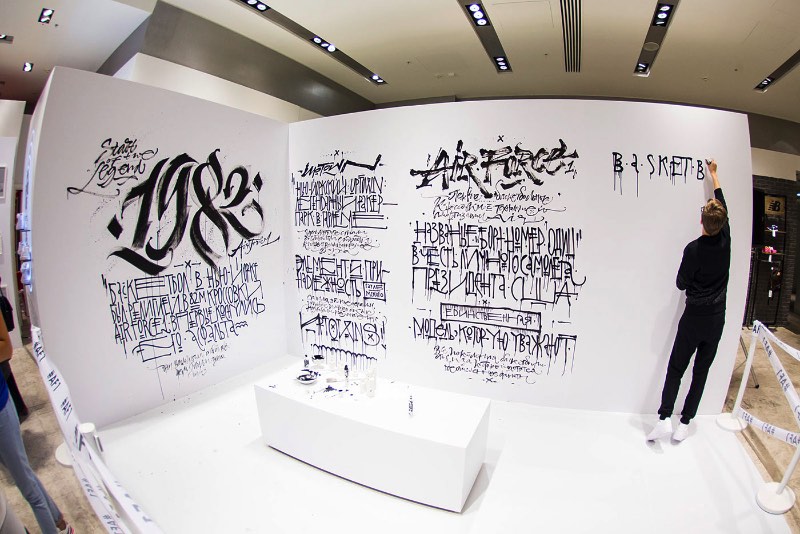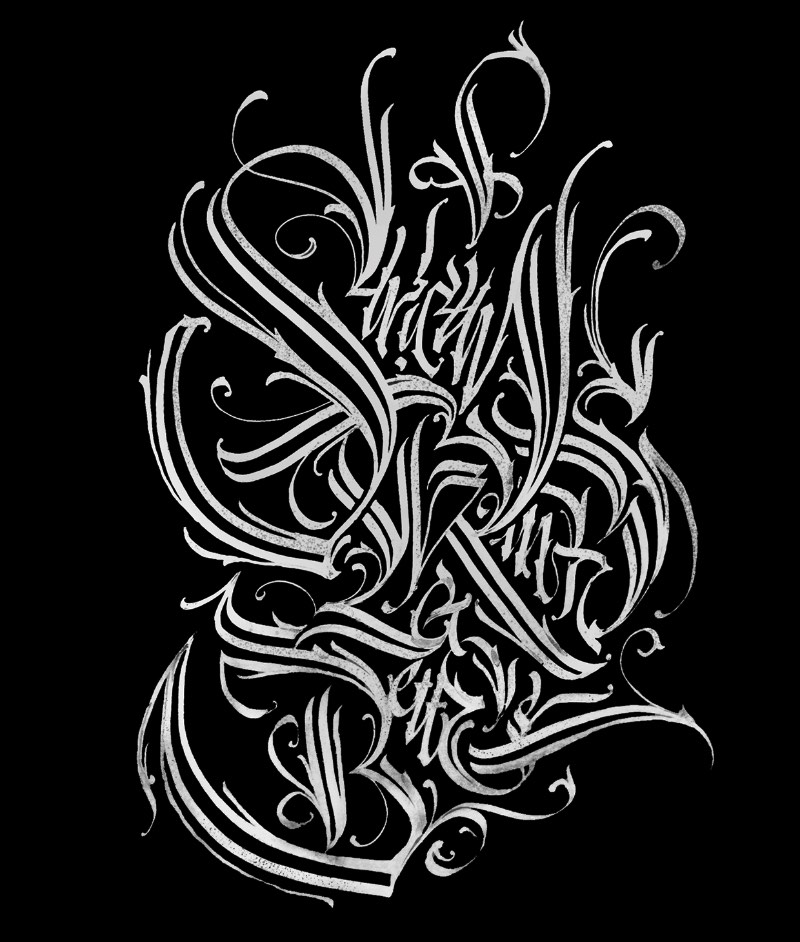 Pokras Lampas – modern calligraphy artist with many years of experience in street-art. He combines work on different design projects with many exibitions and perfomances, as well as workshops and street-art festivals. He creates some big scale calligraphic compositions within an urban environment and interior, and he's always trying to experiment with forms and volumes of the typography.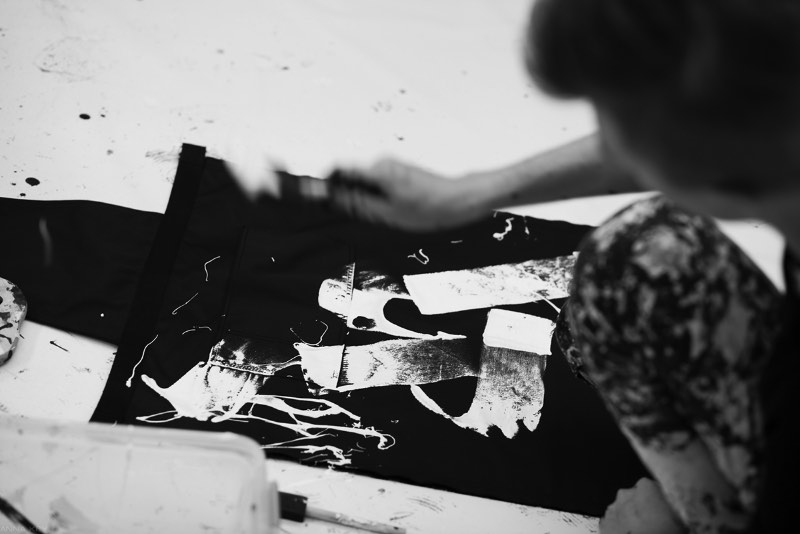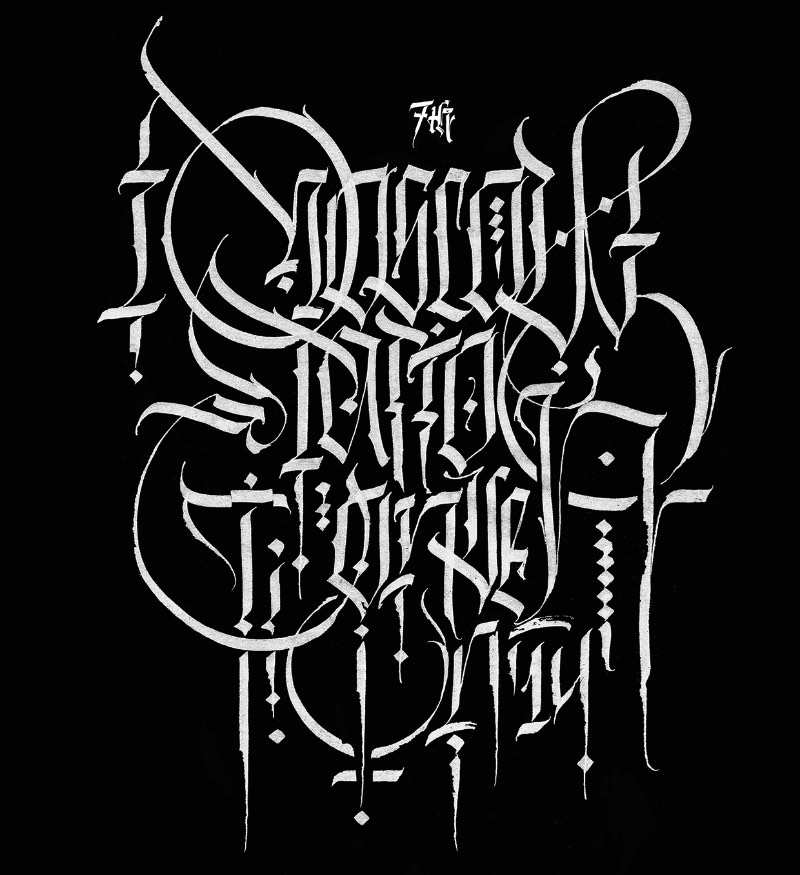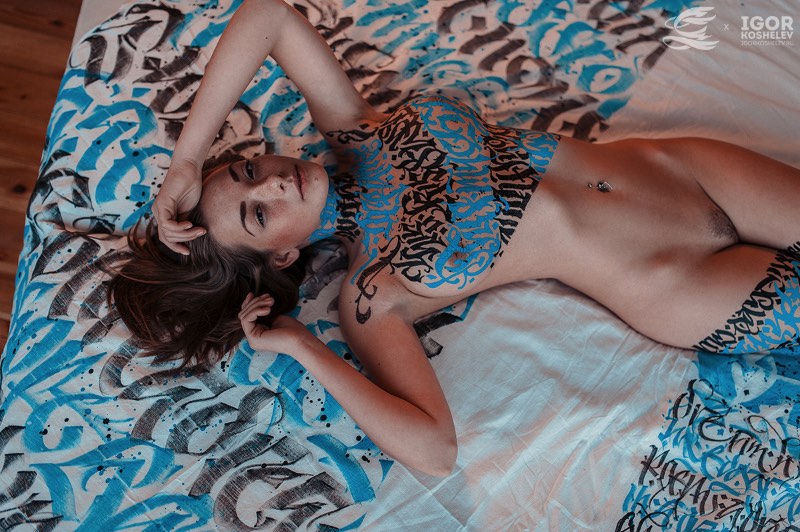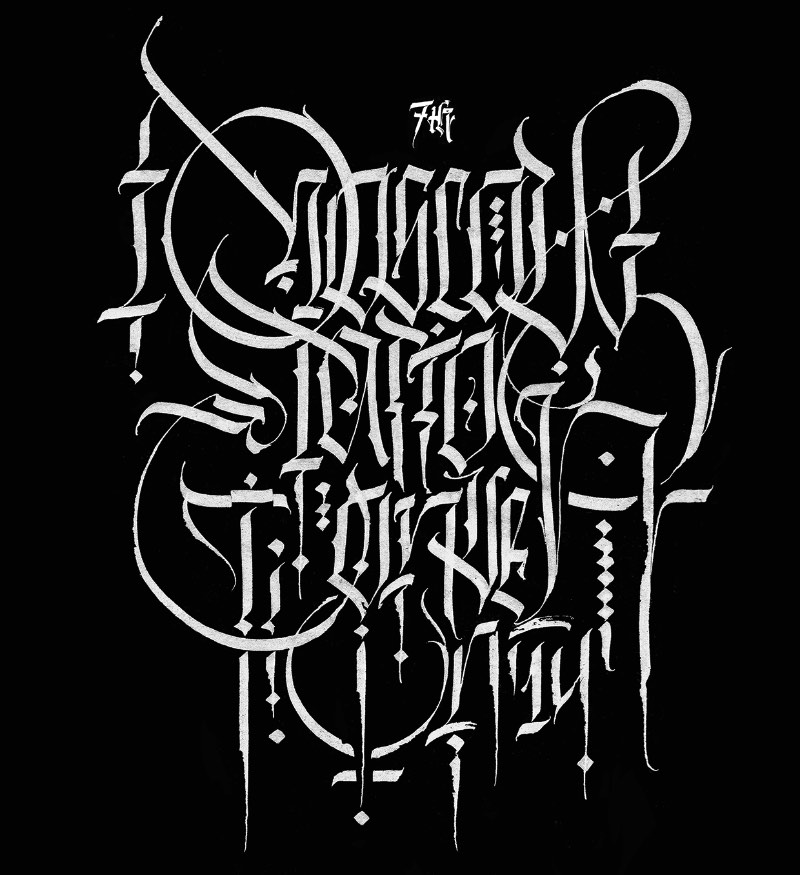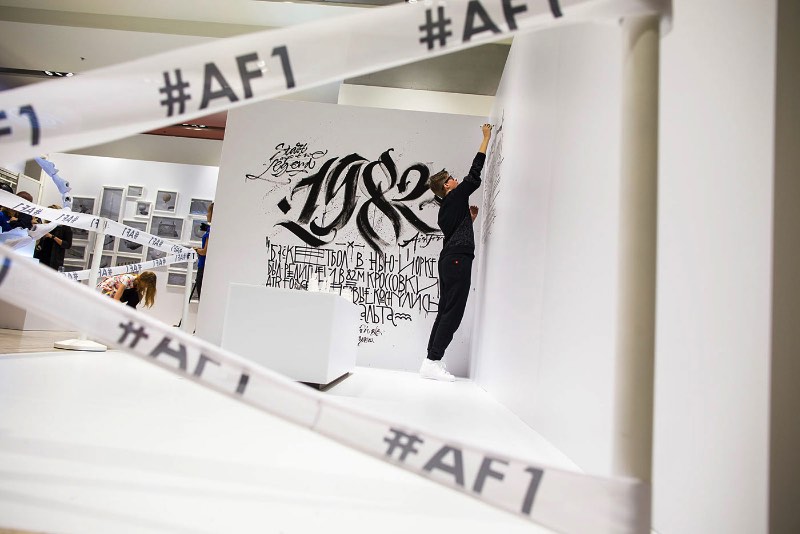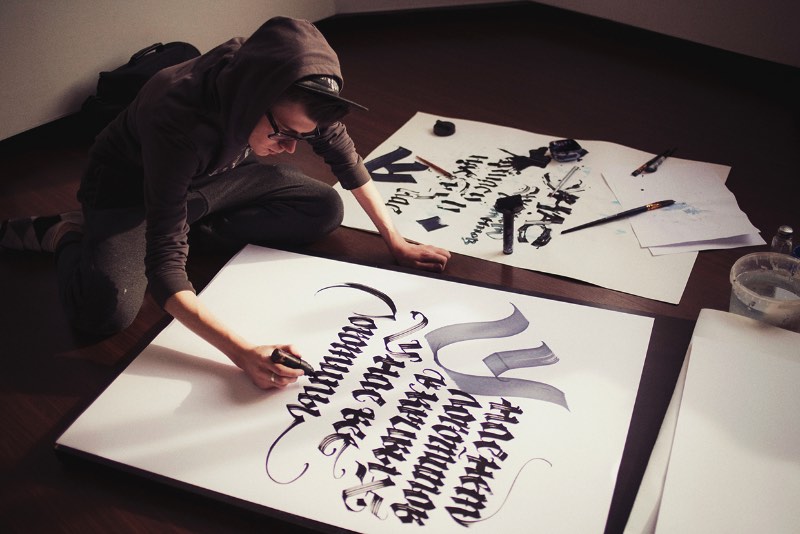 Pessoalmente, o que mais me chama a atenção no trabalho dele é a forma com a qual ele leva a caligrafia para novos caminhos e mídias. Seu trabalho de caligrafia combina muito bem com o que ele anda fazendo com moda e adoramos como ele brinca com as formas do corpo e as letras. Fenomenal o trabalho dele.
Comentários
Powered by Facebook Comments

Tagged: behance, caligrafia, instagram, Pokras Lampas, portfolio, Rússia, Sao Petersburgo, Tipografia, video, vimeo