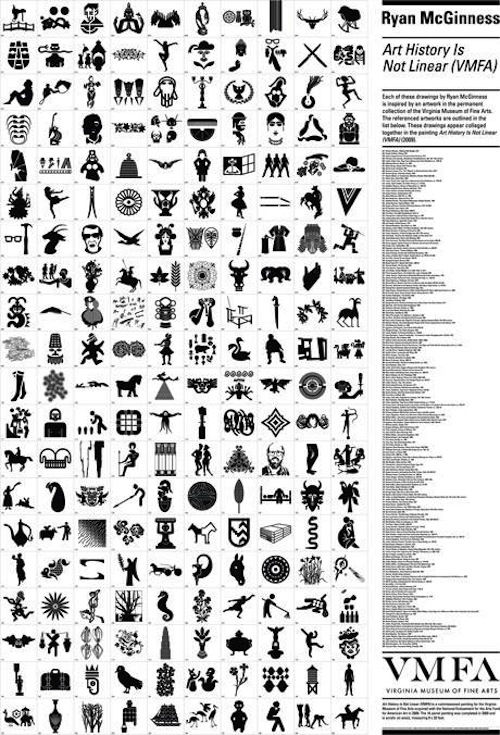 Um belo e didático poster de Ryan McGuinness. eatsleepwork.com/blog/2010/10/05/art-history-is-not-linear-vmfa-2010-artist-ryan-mcginness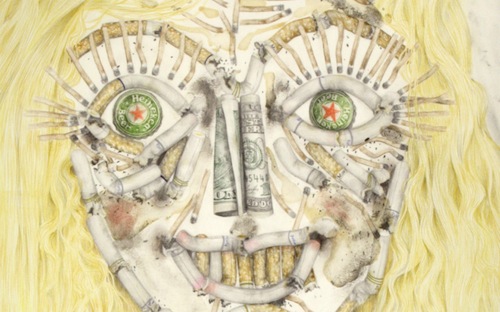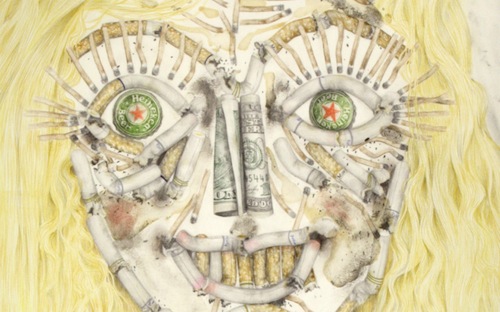 Aurel Schmidt é uma artista meio estranha. Seus desenhos são feitos com bitucas de cigarros, restos de camisinhas e enormes dildos.
Read More »Aurel Schmidt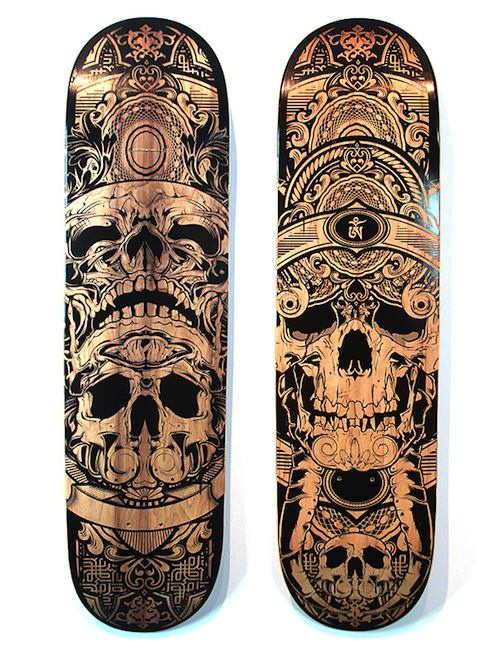 Os decks de skate de Hydro74 não são apenas obras de arte, elas são obras de arte criadas a laser.
Veja mais logo abaixo.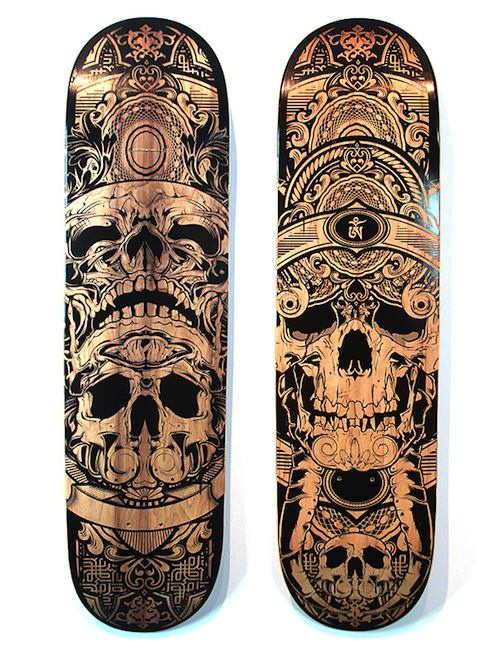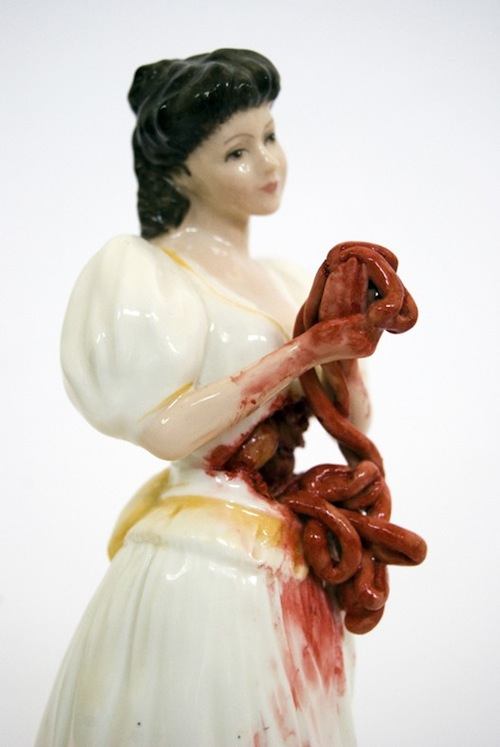 Jessica Harrison é uma artista que trabalha com bonecas de porcelana de um jeito bem particular a ponto dela ter sido a primeira artista que já vi a criar porcelanas de terror. É isso mesmo que você leu. Ela usa de pequenas estátuas de porcelana para explorar conceitos estéticos que você só veria em filmes de terror.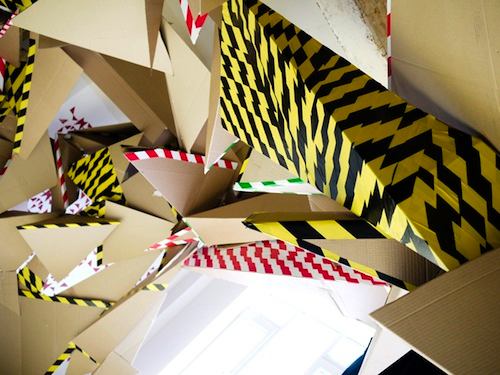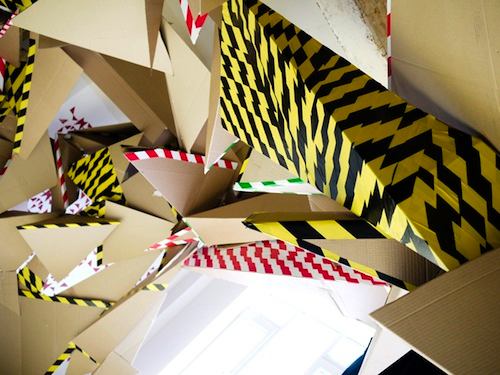 My name is Martin Böttger, I grew up with graffiti now i create stuff under the synonym TSAWORKS. I studied Visual Communication / New Media at the School of Art and Design Kassel. My work is a blend of 3D Animation / Motion Graphics / Graphic Design / Sculpting / Installation / Performance / Visual Art. Right now I am based in Berlin, open for collaborations, exhibitions and freelancing work.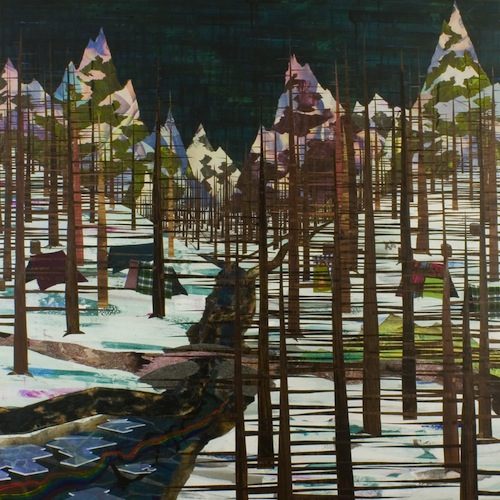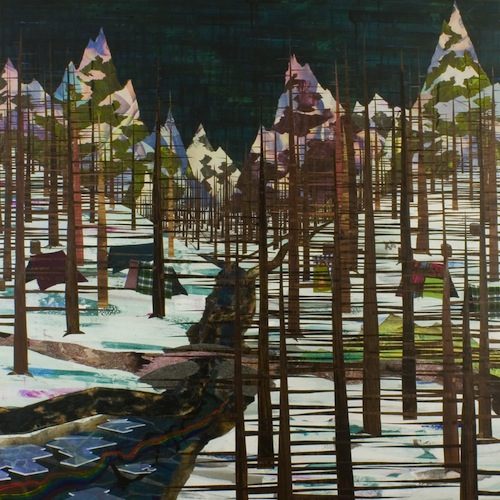 My name is Nicholas Bohac and I live & work in the beautiful Sunset neighborhood of San Francisco, California with my beautiful wife, Kimberly, and our two cats.
I work both with printmaking methods as well as acrylic based media to create two-dimensional paintings & drawings that deal with the ecological climate that we live in today.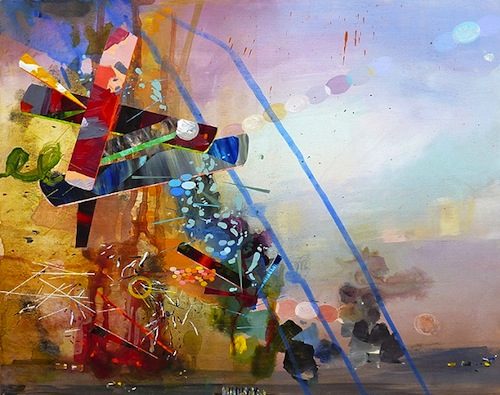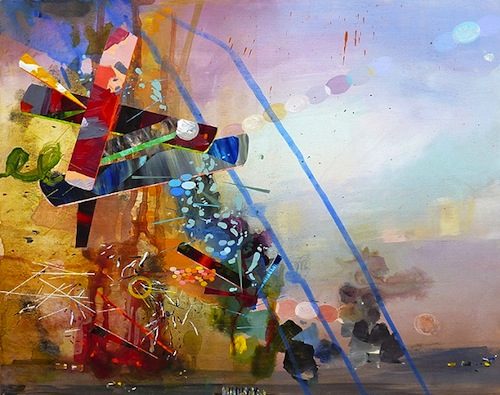 I work from stacks of saved and categorized photos pulled from online news. My hybrid landscapes chart loose and abstracted scenes of construction, destruction and the suspended chaos that often accompanies the two. The process decontextualizes the action from any specific event, instead drawing from the connections that emerge in the process of organizing the photos. Online news is often accompanied by entire slide shows of photos capturing the drama and dynamism of the disaster and the surprising and unplanned landscape that is the deconstructed physical manifest. Sorting stacks of these pictures is a way of mapping my relationship to my landscape. Pattern, shape, color, and event overlap and repeat in a complex rhizome charting the ebb and flow of civilization vs. nature.