No final de 2014, a BBC entrou em contato com David Robinson, diretor de criação da Gather'Round. A BBC tinha a ideia de produzir uma campanha chamada de Dish Up cuja intenção era fazer com que as pessoas voltem para a cozinha com a família.
Mas como que a BBC gostaria de fazer isso? Eles criaram um site repleto de receitas e dicas de como comer de forma saudável e economizando dinheiro. Uma forma divertida e interessante de levar toda a família de volta para a cozinha.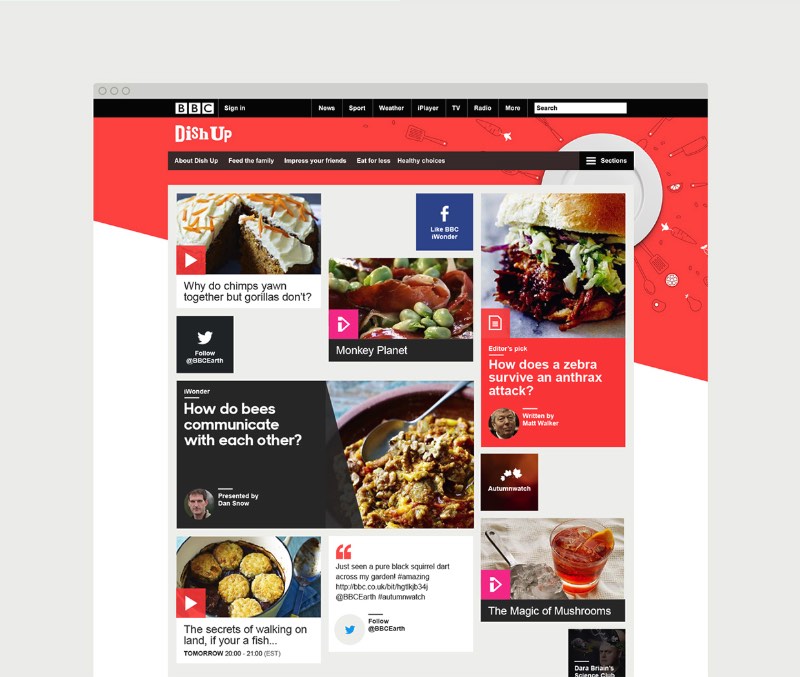 The BBC approached us in late 2014 with an exciting 18-month long campaign they were working on called 'Dish Up'. The campaign is intended to entice us back into the kitchen with a fresh collection of recipes, mixed with some top tips on healthy eating, budget-saving ideas and fun ways to get clever in the kitchen involving the whole family.