Estive em Paris em junho e, quando visitei o Centro Pompidou, fiquei me perguntando sobre o que eram aquelas casas de madeira que contrastavam tanto com o visual do local. Hoje eu acabei descobrindo que tudo era parte do trabalho de Tadashi Kawamata. Ele é famoso por criar estruturas simples em espaços urbanos e é exatamente isso que ele fez aqui.
The artist modifies the space on which it operates, creating outgrowths as pods nestled in height, suspended walkways, observation posts, which disturb the established order and challenge our view of our environment.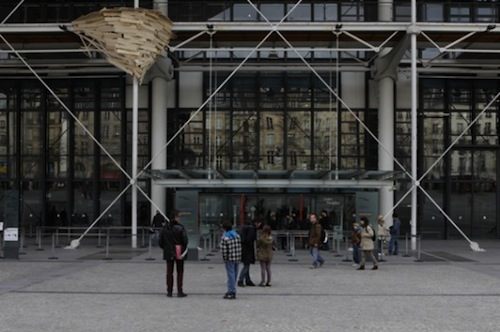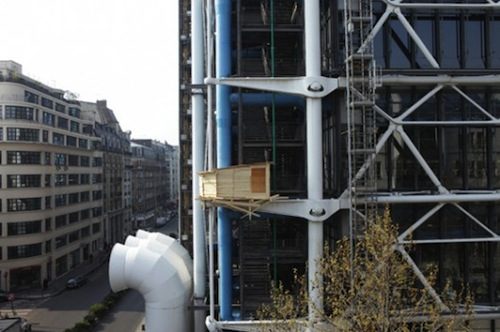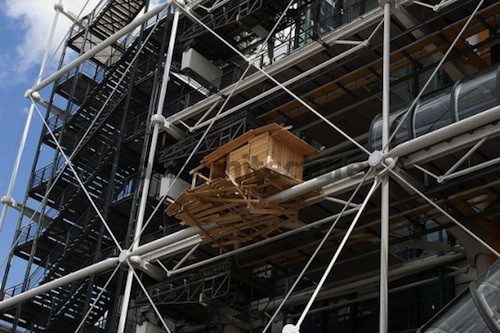 ---
Se você gostou do que viu aqui, você deveria seguir o blog no twitter ou seguir a revista digital do Pristina.org no Flipboard. Além disso, ainda temos nossa newsletter quase semanal.