O pessoal do Raumlabor, escritório de arquitetura baseado em Berlin, criou o projeto de uma sauna pública na região portuária de Frihamnen, em Gotemburgo. Do lado de fora, esse prédio tem um visual industrial que parece remeter a tradição portuária dessa parte da cidade sueca. Mas, por dentro, tudo é diferente.
O interior dessa sauna pública é toda revestida de materiais quentes, como madeira, e criam uma ambientação bem interessante. Bem mais aconchegante do que a área exterior como dá para ver nas imagens desse premiado projeto de arquitetura logo abaixo.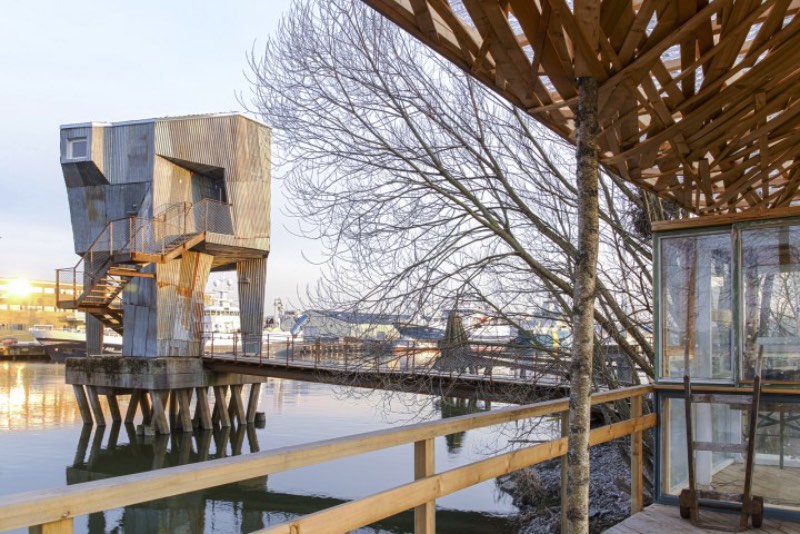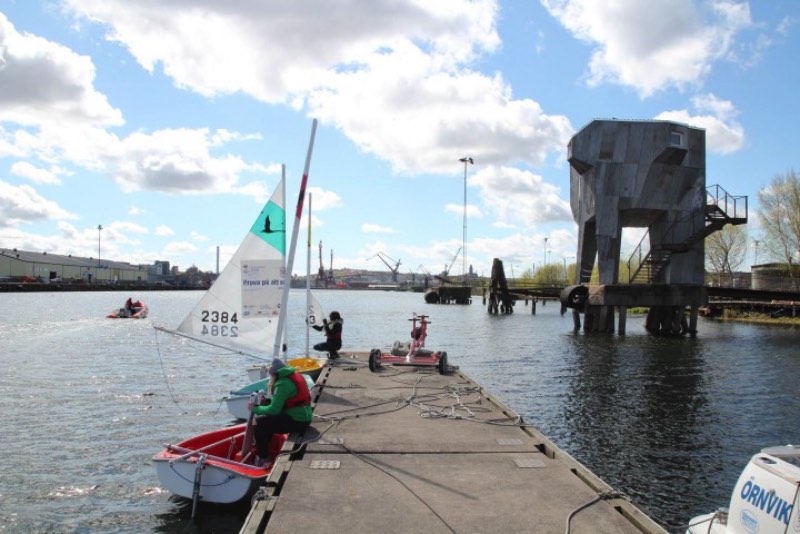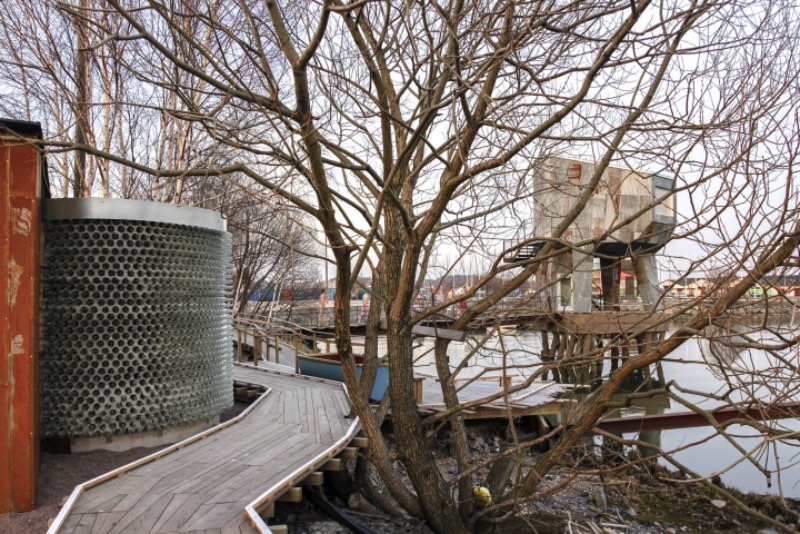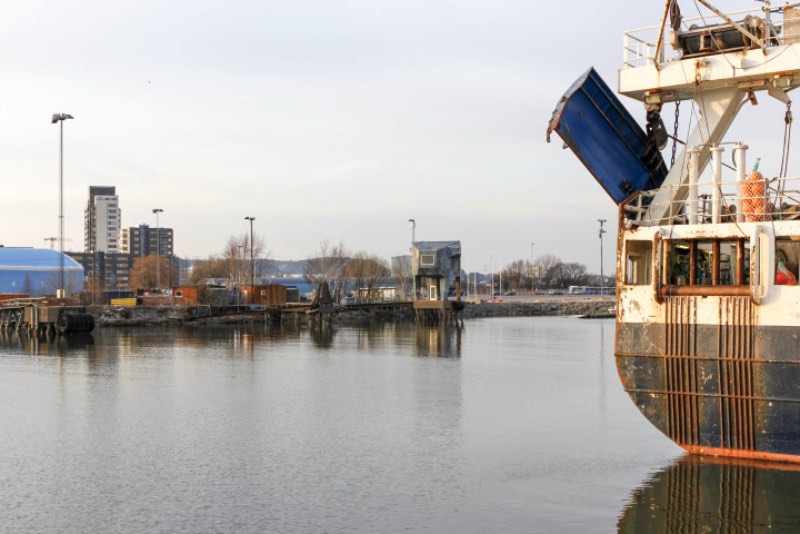 Frihamnen, one of the harbor areas of Gothenburg, is gradually losing its industrial character and is steadily becoming a new, central part of the city, open to be discovered and adopted by the citizens. The present state of transition, the traces of its former uses and the huge undefined spaces together make the area very attractive for the establishment and implementation of different kinds of cultural activities.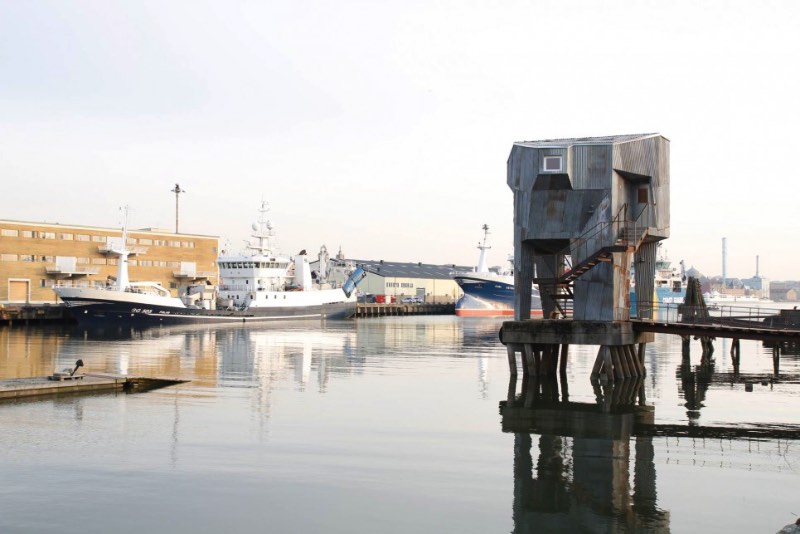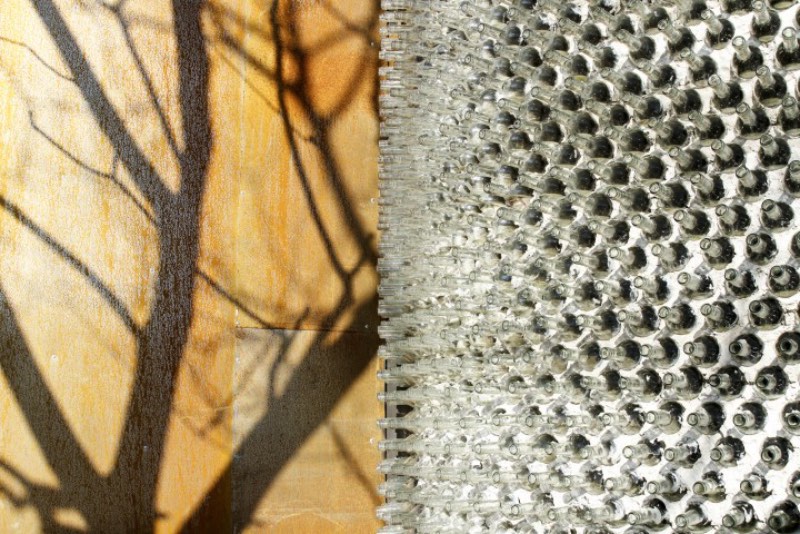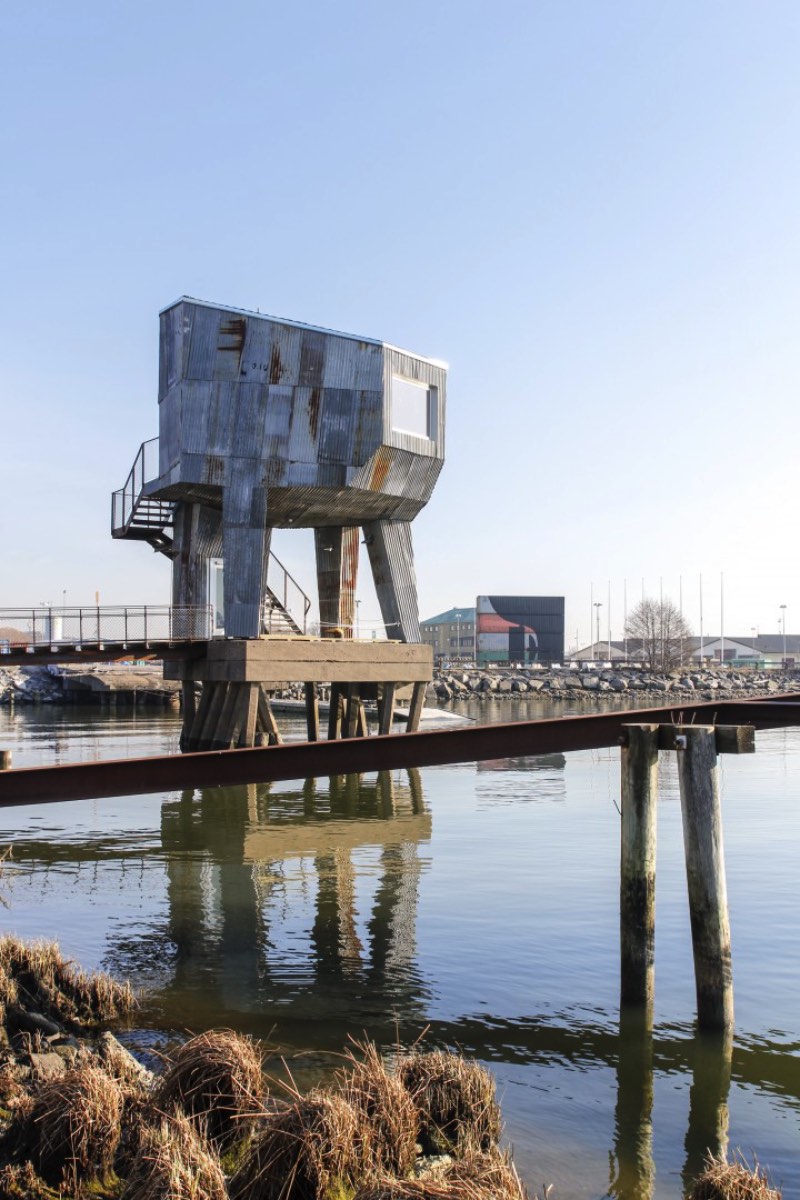 Apart from polluted land and water, the heritage of this industrial port area is a series of fascinating functional objects and buildings and the spontaneous and fragile nature that somehow exists between asphalt, con­crete and water. The docks, created for turning ships, will lose their former function in the future. The water surface repre­sents the blue part of the envisaged Jubilee Park. Imagining new uses and types of experiences, as well as links between the water, the land and the neighbourhood, are crucial for the development of the whole area.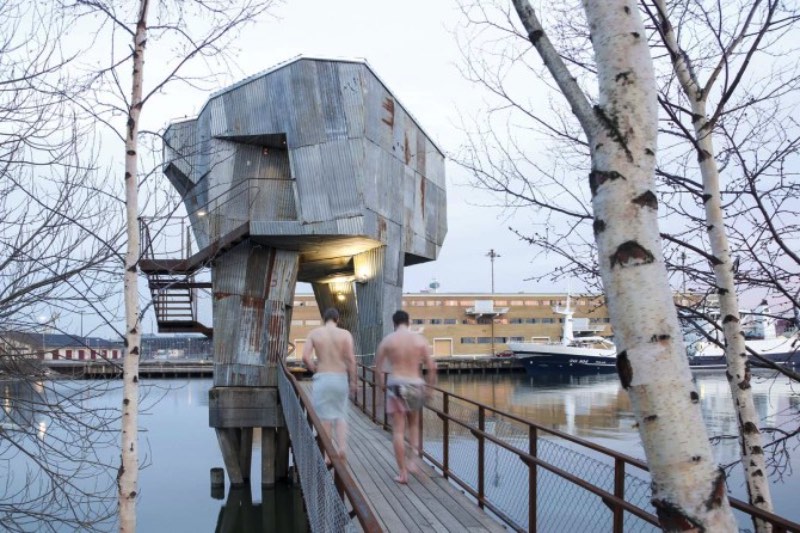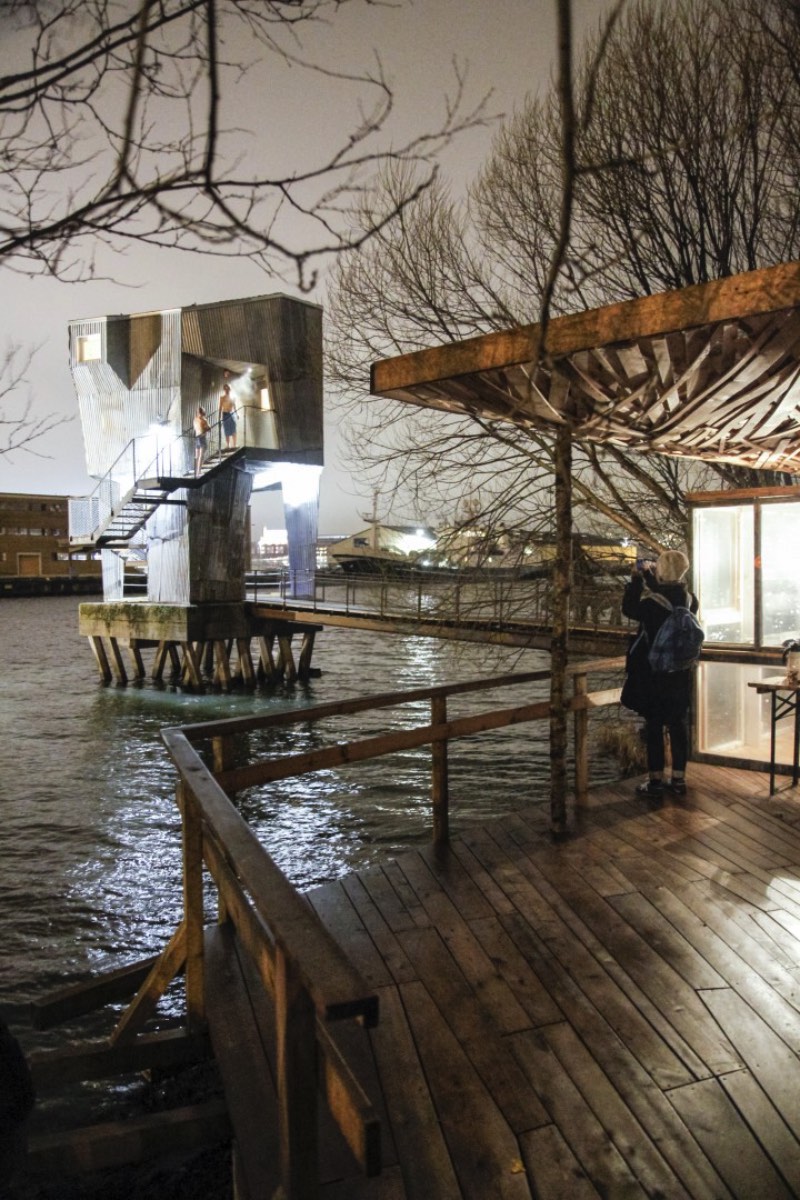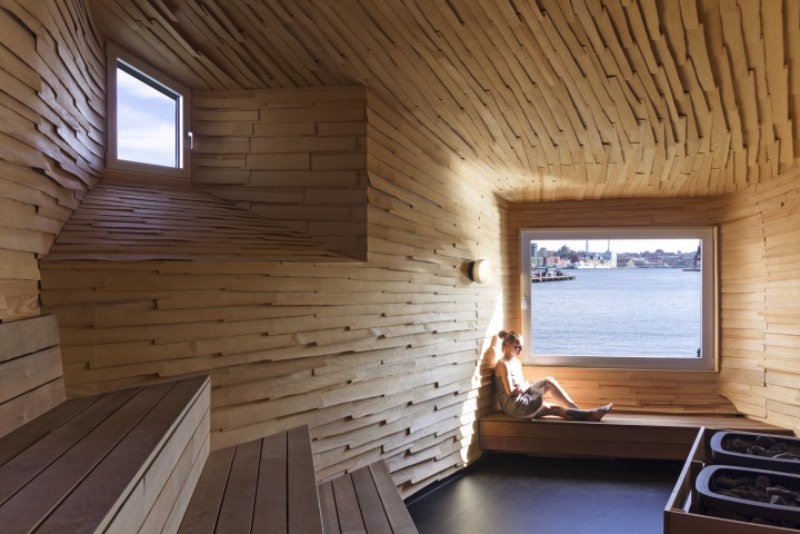 Um ponto que achei bem interessante desse projeto arquitetônico foi saber que o escritório responsável trabalhou com os residentes da área para criar essa construção pública. Afinal, o local é para todos que moram ali em Gotemburgo. Dá para saber mais detalhes sobre esse projeto arquitetônico logo abaixo.
---
Se você gostou do que viu aqui, você deveria seguir o blog no twitter, acompanhar nosso tumblr ou seguir a revista digital do Pristina.org no Flipboard. Além disso, ainda temos nossa newsletter quase semanal.