Velodroma é uma fonte gratuita criada pelo designer tcheco Jan Charvát. Essa fonte é conhecida pela sua largura visual de uma forma que passa um estilo vintage, tipograficamente falando. Afinal, seu visual é similar a muitos dos experimentos tipográficos modernistas que ocorreram pelo mundo na década de vinte.
Se você gostar das imagens que vai ver logo abaixo, aproveite para fazer o download da Velodrama no final do post.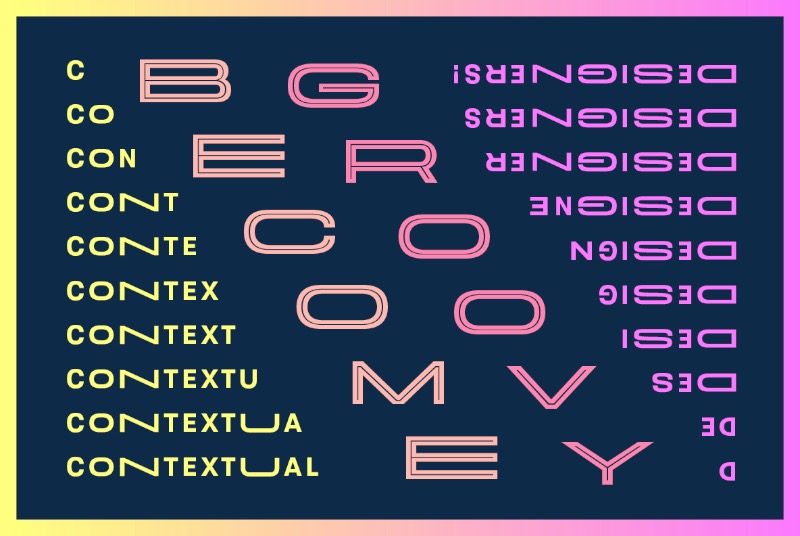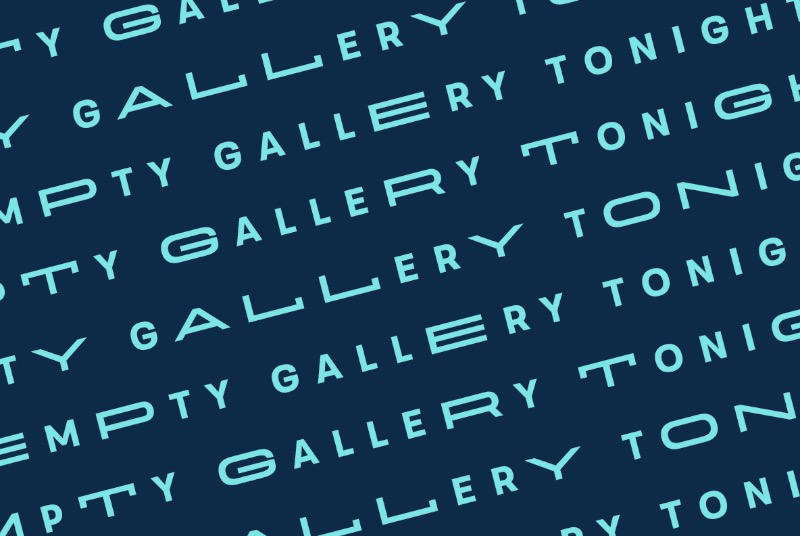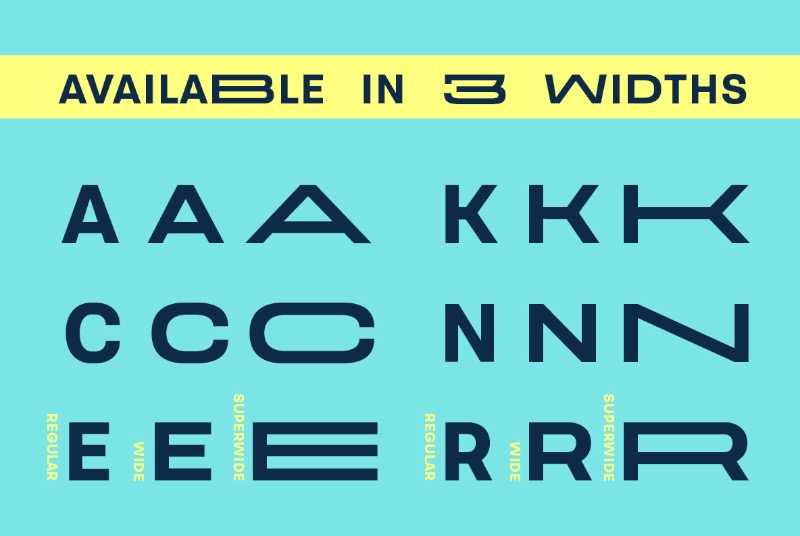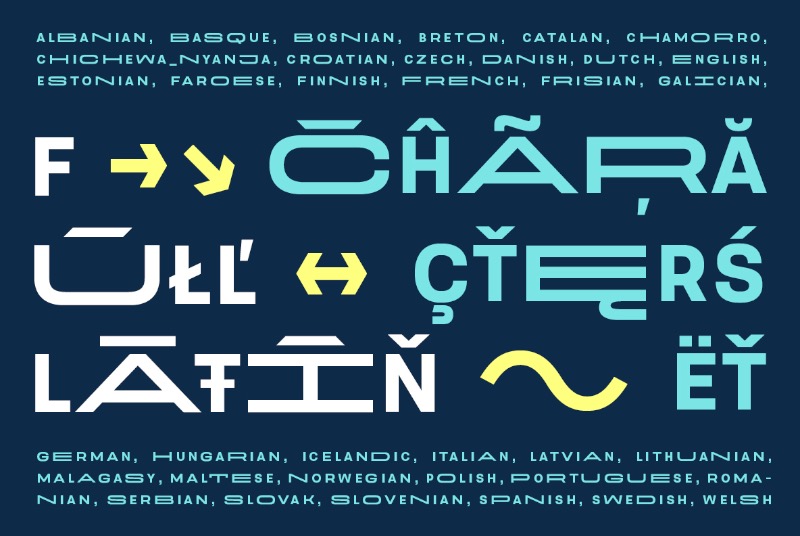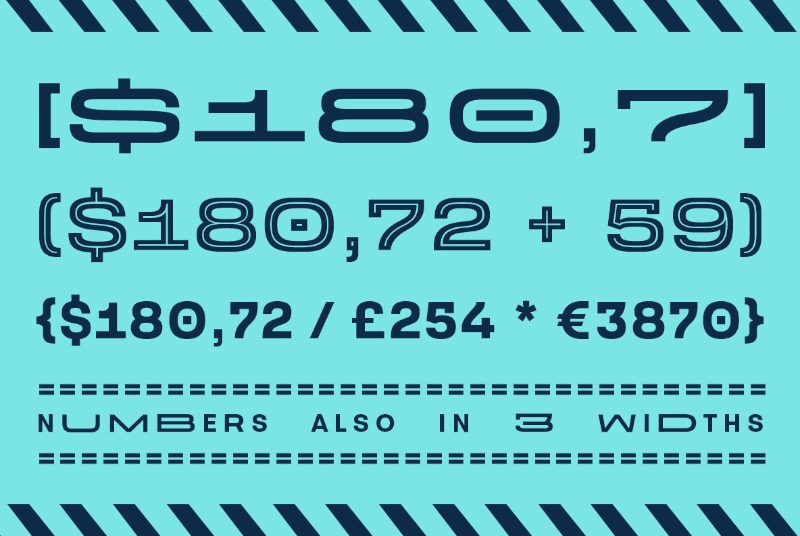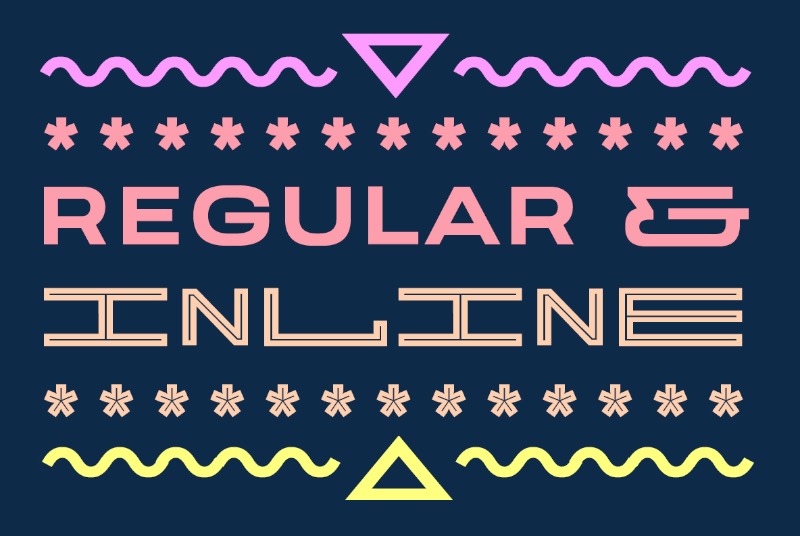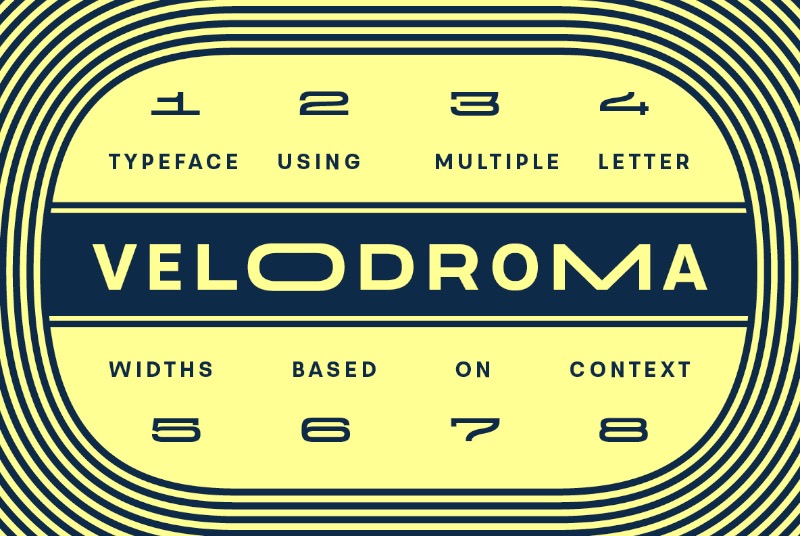 Velodroma is new display sans serif, probably one of the widest typefaces ever made. But the widest is not the only thing you get. You get regular and wide too and in one font, so you can combine them together. And if you do not want to do it by yourself the typeface will do it for you through stylistic sets.

Be aware that this works only in Indesign by this time, but all the characters are available through wide and superwide styles in other apps too. There are also stylistc sets which will do pseudorandom spaces in between your letters so you can go really crazy with all the stylistic sets combined together.
Se você anda procurando por mais fontes gratuitas, clique aqui para ver outros posts tipográficos.