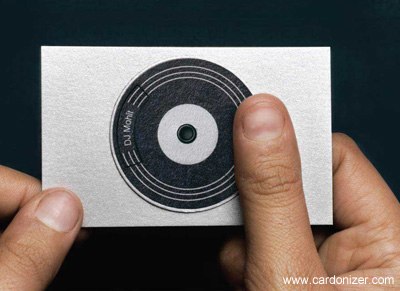 We created a card that replicated the scratch console to instantly draw attention to our DJ's profession as well as efficiently deliver the idea of practically scratching the disk.

The card generated a lot of hype as it successfully registered with people and at the same time it got nominated in many award shows.
---
Se você gostou do que viu aqui, você deveria seguir o blog no twitter ou seguir a revista digital do Pristina.org no Flipboard. Além disso, ainda temos nossa newsletter quase semanal.