Os Estados Unidos são uma ótima fonte de piadas para o mundo e uma das maiores forças tragicômicas dos últimos meses é Donald Trump, um pseudo bilionário que é candidato a presidência do país. Ele é um personagem tão peculiar que fizeram o #TRUMPFACTS como forma de satirizar com essa pessoa tão estranha.

O #TRUMPFACTS é trabalho do estúdio britânico de animação Cub Studio e acabei me deparando com o site através de uma entrevista que li com Fraser Davidson, co-fundador e diretor do estúdio, no Motionographer. Foi lendo essa entrevista que descobri que, cada uma das animações hilárias que você pode ver aqui, demora cerca de 90 minutos para ser feita. É sério isso. São menos de duas horas de processo de animação, desde a captura do som, passando pelo movimento dos olhos e do corpo do personagem.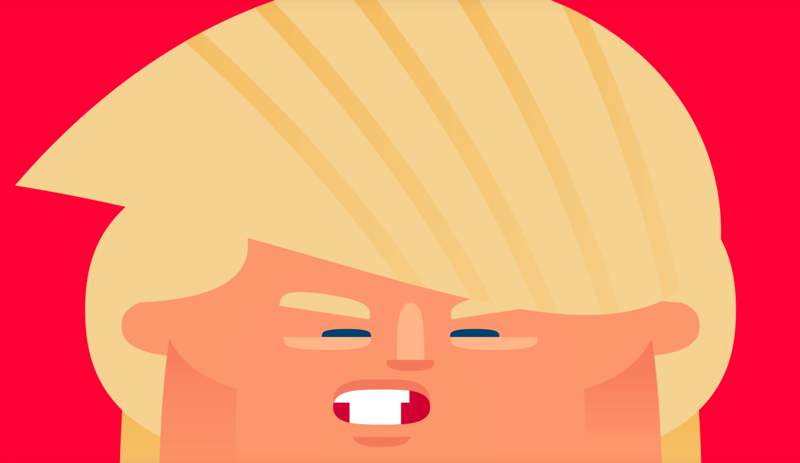 There are facts and there are #TRUMPFACTS. With a consequential election approaching, don't trust what the mainstream media is telling you about Donald Trump. This site exists to set the record straight, to give you the truth straight from Donald himself.
These factual gems are presented by Cub Studio, an award-winning animation and motion graphics studio based in London. Founded by Fraser Davidson and Ben Skinner, Cub specializes in creating animated commercials and branded content.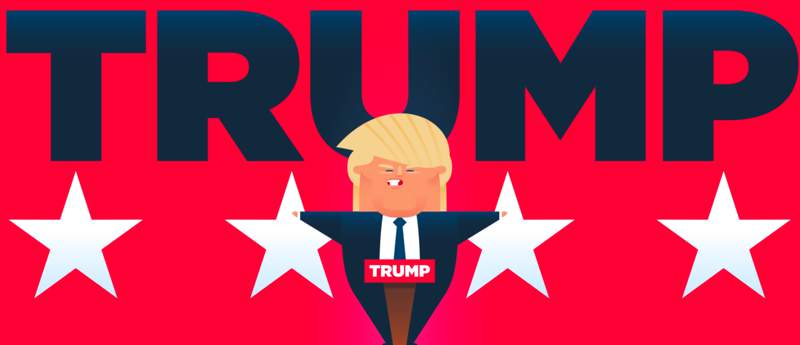 Gosto de ver como que a política americana pode ser fonte de sátira pelo mundo todo. Afinal, #TRUMPFACTS foi criado por uma pessoa que não tem nada a ver com as eleições americanas mas que enxerga um lado tão estranho no seu personagem principal que resolveu colocar seus sentimentos sobre ele para fora. E tudo isso foi feito de um jeito bem divertido e que não me canso de ver.
Sei que você adorou as animações aqui e, por isso mesmo, acho que você precisa acompanhar mais do trabalho do Cub Studios.
Comentários
Powered by Facebook Comments

Tagged: #TRUMPFACTS, animação, Cub Studios, donald trump, Londres, Motion, os melhores, politica, UK, video, vimeo